New Production of THE MAHABHARATA–Call for Actors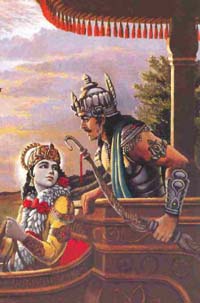 THE VEDIC THEATRE COMPANY is now accepting letters of interest and/or photos from devotees for the late 2002-2003 season. We are especially interested in devotees age 18-30 who can commit to long periods of engagement.
There is pay per rehersal week for all positions. Devotees with expertise in light and sound should also apply. Transportation and housing may also be included.
Actors should have some knowledge and/or experience with classic theatre such as Shakespeare. There will be contractual agreements.
We are premiering "MAHABHARATA" in late 2002 for the general public in New York City or another major city. Serious candidates may contact us at our website:
http://playsthething.homestead.com/thevedictheatrecompany2.html