Yoga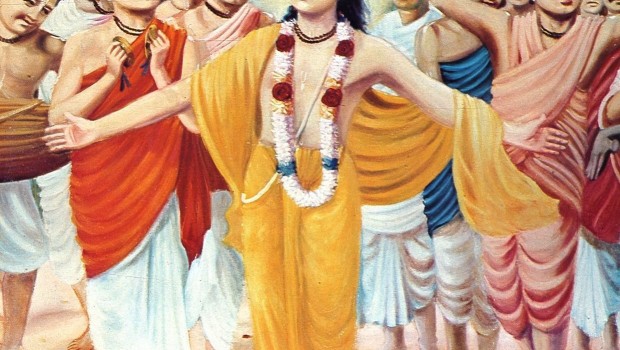 Published on December 8th, 2021 | by Madhudvisa dasa
190
A Regulated Life is Very Important
"There is no possibility of one's becoming a yogi, O Arjuna, if one eats too much, or eats too little, sleeps too much or does not sleep enough." (Bhagavad-gita 6.16)
If we want to become Krishna conscious we have to live a regulated life. We can not eat too much or too little or sleep too much or too little.  Too much eating means eating more than is required to keep the body and soul together.
There is no need for humans to eat animals because there is a good supply of grains, vegetables, fruits and milk available. Such simple foods are considered to be in the mode of goodness according to the Bhagavad-gita. Animal food is for those in the mode of ignorance therefore those who eat animal food and engage in other sinful activities like drinking alcohol and smoking will suffer sinful reactions because of eating only polluted things.
Anyone who eats for his own sense pleasure, or cooks for himself, not offering his food to Krishna, eats only sin. One who eats sin and eats more than is allotted to him can not practice perfect yoga. One should only eat the remnants of food offered to Krishna. A person in Krishna consciousness does not eat anything which is not first offered to Krishna.

Therefore only the Krishna conscious person can attain perfect yoga practice.
It is also impossible for a person who artificially abstains from eating, manufacturing his own personal practice of fasting, practice yoga.
The Krishna conscious person observes fasting as it is recommended in the scriptures. He does not fast more or eat more than is required and he is thus competent to perform yoga practice. One who eats more than required will dream very much while sleeping, and he must therefore sleep more than required.

One should not sleep more than six hours daily. One who sleeps more than six hours out of the twenty-four is certainly influenced by the mode of ignorance. A person in the mode of ignorance is lazy and prone to sleep a great deal. Such a person can not perform yoga.
"He who is temperate in his habits of eating, sleeping, working and recreation can eliminate all material pains by practicing the yoga system." (Bhagavad-gita 6.17)
Extravagance in the matter of eating, sleeping, defending and mating–which are all demands of the body–can block advancement in the practice of yoga. As far as eating is concerned it can be regulated only when one is practiced to take and accept prasadam, sanctified food. Lord Krishna is offered, according to Bhagavad-gita (9.26), vegetables, flowers, fruits, grains, milk, etc. In this way a person in Krishna consciousness becomes automatically trained not to accept food which is not meant for human consumption, or which is not in the category of goodness.
As far as sleeping is concerned, a Krishna conscious person is always alert in his discharge of duties in Krishna consciousness, and therefore any unnecessary time spent sleeping is considered a great loss. A Krishna conscious person can not bear to pass a minute of his life without being engaged in the service of the Lord. Therefore his sleeping is kept to a minimum.

His ideal in this respect is Srila Rupa Gosvami, who was always engaged in the service of Krishna and who could not sleep more than two hours a day, and sometimes not even that. Haridas Thakur would not even accept prasadam nor even sleep for a moment without finishing his daily routine of chanting with his beads three hundred thousand names of Krishna.
As far as work is concerned, a Krishna conscious person does not do anything which is not connected with Krishna's interest, and thus his work is always regulated and is untainted by sense gratification. Since there is no question of sense gratification there is no material leisure for a person in Krishna consciousness. And because he is regulated in all his work, speech, sleep, wakefulness and all other bodily activities, there is no material misery for him.