Artificial Intelligence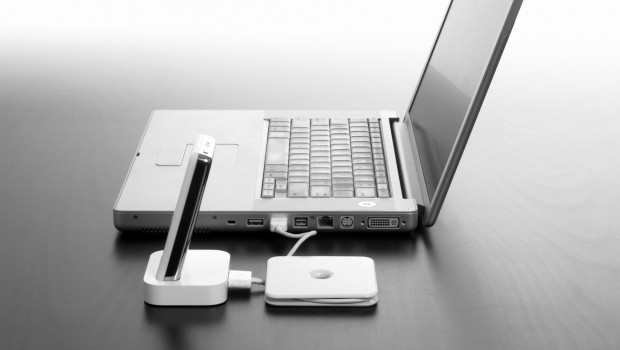 Published on February 19th, 2023 | by Madhudvisa dasa
9
Artificial Intelligence–Getting Computers to Think
How do we get a computer to think? The only way I can think of is the use of neural nets. Almost learning by trial and error, much like a small baby does. I think their has been research into this, but I'm not sure what the current situation is with this… Anyone any ideas? Mike Warren.
You're trying to get a computer to act like a person but you don't really know what a person is. If you want to imitate something the logical first step is to understand what you're trying to imitate. The point most scientists miss is there is a spirit soul within the body controlling it.
The body can be compared to the computer as both are machines. Both machines (the body and the computer) require intelligent direction from a spiritual living entity to function properly. I can think, I can reason, I can analyze the data and come to logical conclusions.

Even if I program this into the computer, the computer just plays back my instructions. It's something like recording your voice with a tape recorder then playing it back and claiming the tape recorder is talking.
As you can never actually teach a tape recorder to speak you can also never teach a computer to think. The thinking is not done by the machine the thinking is done by the spiritual living entity present within the body whose symptom is consciousness.
Every machine requires an operator, machines don't work for themselves because they have no "selves" to work for!
"Another argument: Memory is apparently physiologically based, but, without it, 'reasoning' seems a meaningless concept, i.e., an operator without operands, the sound of no hands clapping."
The soul is conscious. The body is a machine. We can understand this by a simple example. The motorcar is a machine and the driver is conscious. If the machine [the motorcar] is climbing a very steep hill it may not perform so well. But the drivers consciousness is unaffected.
If we made the mistake of identifying the car's performance as an indication of the driver's consciousness we may come to a different conclusion.
The soul has consciousness, the soul has memory, and the soul has the ability to reason. All these things are completely separate from the bodily machine. The soul can reason, remember and is conscious even without the body. [That's what "out of body" experiences are.]
So the statement that "Memory is apparently physiologically based" is not correct. The memory is in the soul, the body is a machine, the interface, the input/output system. If the input/output system is put under stress the ability to interact with the world and process the data may be impaired but these I/O problems do not affect reasoning.
The soul is quite capable of reasoning by itself without a material body or material brain… So I think the sound of no hands clapping might be something of an inappropriate analogy!
"Memory IS apparently physiologically based. I'll entertain notions (and hope they reciprocate) that it's not ACTUALLY so based, but they'll have to explain such things as the "apparent" selective destruction of memory by, say, surgical intervention."
There is certainly a machine inside our heads which, if played with, affects our "memory". We can't "remember" most of what is in the soul's "memory". We have memories there from many, many births, but we can't access them. The memories are in the soul and the brain is simply an Input/Output device. If you have a big computer and you destroy the keyboards and VDU's the computer is still running but it can not communicate with you and you can not communicate with it. That does not mean the computer's memory has been destroyed. You have simply destroyed the I/O devices.
Louis O. Baumann says: "I disagree that spirit and matter are all that different. I believe that spirit and matter are one and the same, simply at opposite ends of the spectrum manifesting at different vibrations."
But how do you know? It's just your speculation so what's it worth? I can say so many things but does that make them correct. You have no experimental evidence to back up your idea. Rater, if we accept consciousness or spirit as the symptom of the soul (a reasonable assumption logically and the one historically accepted by most cultures), a body which is conscious certainly exhibits symptoms which cease when the body "dies". So we have a good case, backed by our observations, to conclude that "death", or the loss of consciousness by the body is in fact a symptom of the soul leaving the body. This is the only logical explanation. Unless you can show that "dead matter" can exhibit consciousness your ideas are just "wishful thinking."
He goes on to say: "As for a person being different than a tape recorder I must also disagree. Do we not simply repeat what we have heard before, merely applying the proper average to the appropriate situation?"
No, we don't just repeat what we hear. We learn a language and use the language the express our thoughts. While a tape-recorder can replay something (only under the control of a person who presses the "play" button mind you) it can't "think". It can't learn a language and use that language to express it's thoughts because there is no "it", there is no living entity inside the tape recorder to have any thoughts.
"Sure we can create but with the vast database of knowledge and experience that we have it would be expected.

Obviously we're not as "dumb" as the simple tape recorder but a highly advanced tape recorder such as the most powerful supercomputer to date might be a different story."
The most advance supercomputer is no different to the one you are reading this on. It just runs faster and has more memory, there's no magic there.

There is no intelligence, no brain even, just a set of instructions written by a computer programmer, a person. A tape-recorder has less instructions (play, FF, RW, stop, etc) but the principle is exactly the same.
"Besides, consciousness has still yet to be proven."
It has been proven, It it that thing which pervades a living being which differentiates it from a dead body.
"All we really have is our subjective experience."
Nonsense. You are conscious now. Take a gun, point it at your head and pull the trigger. The difference before and after is consciousness. It's not a very difficult thing to understand!
Gene Levinson suggests: "Erm In my last post I don't think I expressed myself clearly with the Mad scientist. What I was trying to show was that if it was possible to copy a mind to a computer there would be something missing. This is what I think the consciousness to be. I think that there is something missing because only when you started your copy mind would it have "consciousness", hence consciousness was not copied to the machine. This means it must be product of the data on the computer itself. Therefore Consciousness is a result of all rules and data that was copied…"
Consciousness is the symptom of the soul. It is not produced by a chemical reaction. On can see this at the moment of death. One can clearly see the change when a person "dies". But what is death? Death is certainly a loss of consciousness but what is consciousness?
There are two things–matter and spirit, Matter can be chemically analyzed and studied but consciousness, spirit is more subtle. You can't see it under a microscope.
Saying a computer can think is exactly the same as saying a tape recorder can talk. A tape recorder does talk undoubtedly, but no one gives credit to the tape recorder for the intellectual content of the speech. It goes to the original speaker.
As the tape recorder can only replay what was originally spoken by a person, a computer can only follow the set of instructions given to it by the programmer. It can, of course, do things over and over and choose bits of the program according to certain conditions. But it's all in the program and credit for any apparent thinking the computer does has to be given to the programmer…
"The computer program scenario misses the point that God gave us a free will (the program does exactly what's it's supposed to)… I could take a pencil and poke myself in the eye at this very moment and nobody on earth could stop me. So I have some 'apparent' control over my future…"
"The problem with free will is that you never know if it is really a FREE will or if you were just reacting on a certain experience that drives you to this particular action."
Very good point. We have some free will but not very much. Mostly we are forced to do things by nature. I'm forced to eat because I'm hungry, I'm forced to sleep because I'm tired, I'm forced to chase women because I want sex. We are forced to act to satisfy the desires of our senses.
"Even assuming the future is predetermined it doesn't matter whether you know it or not. If you know it then you will do it and knowing that you will do it wouldn't change anything because you couldn't know it for sure if you could change it. If you don't know it it still doesn't matter because you will still do it but at least you have the illusion of a free will but that still wouldn't change the future in the least."
We are not completely controlled, we have a little independence. If we stay on the sensual platform we are not independent, but we can work on the spiritual platform. That's our one choice. We can serve our senses or we can serve God. And we can make this decision and in that way change our destiny. So the future isn't completely predetermined.
"The computer program has the "obvious" flaw that it isn't conscious, thus you wouldn't accept it as an analogy."
Exactly. Consciousness is the symptom of the soul, this is the spiritual force moving everything in the universe. Matter can't move without the touch of spirit.
"If God knows the future then He would have designed us that way and we WOULD be just silly little algorithms with the illusion of free will and consciousness."
We are part and parcel of God, qualitatively equal but quantitatively different. God is great and I am small, but I have the same qualities of God [although in minute quantity of course]. God has freewill and we also have freewill, although is is limited.
"If the computer program was conscious it would 'think' I'm going to print now "Hello World " because it is MY free will to do so and I want to do so now. It wouldn't know that it never had the chance to do anything different although it consists of the same properties as other programs doing various other things."
The computer program, as you said before is not conscious, it's a set of recorded instructions being played back by a machine. Saying a computer can think is exactly the same as saying a tape recorder can speak. A tape recorder can speak, of course, by replaying recorded phrases, but is that really talking? All a computer can do is replay instructions given in the program written by a person. Of course it can jump here and there and repeat bits over and over again, but all this has to be specified in the program. As when the tape recorder speaks we give the credit for the speech to the original speaker, not the tape recorder, when a computer appears to "think" we have to give the credit to the programmer…
"The computer could further assume that it COULD do other things because it sees that other programs doing other things though they are built of the same basic components as itself."
A computer program can't "see" other programs any more than a tape recorder can "see" other tape recorders. Of course I can take two tape recorders and hook them up together and copy a tape from one to the other, but I have done it, the tape recorder didn't do it. Similarly a computer programer can design a program that works with other programs but it all has to be written into the program. It is done by the programmer, not the computer.
Thank you. Hare Krishna!