Books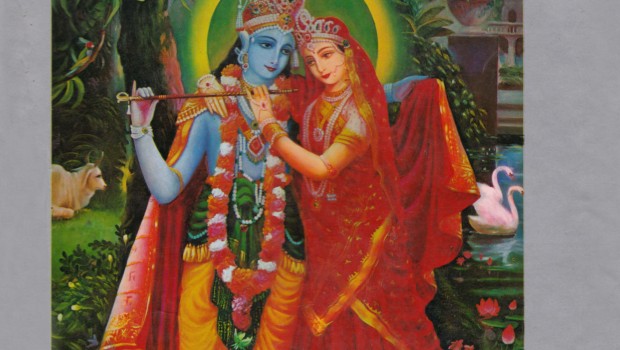 Srila Prabhupada's Original Krsna Book Now On-Line
O Lord Krsna, please protect Me and maintain Me. O Lord Rama, descendant of King Raghu, please protect Me. O Krsna, O Kesava, killer of the Kesi demon, please maintain Me.
We have the great pleasure of announcing Srila Prabhupada's original Krsna Book is now available for reading on the internet at http://www.krsnabook.com
You can also get a real physical printed book at KrishnaStore.com:
https://krishnastore.com/krsna-the-supreme-personality-of-godhead-volumes-1970-first-edition-h-krishna-401.html
Reading Krsna Book is very important and we simply present a few quotes from His Divine Grace A.C. Bhaktivedanta Swami Prabhupada on the necessity and great spiritual benefits of reading Krsna Book.
Prabhupada: Yes. If you read Krsna book and if you believe, then you see Krsna. He's not different from the book. (N98:760427CC.AUC)
Prabhupada: Krsna book is written in such a way that everyone can read. But the scheme is like that. To understand Krsna, one has to go through this… The idea is that Krsna book should be read. (721104SB.VRN Lectures)
Read Krsna book regularly. Why these books are written? Only for selling? Taking statistics, "How many books you have sold?" You learn, read. Always read, twenty-four hours. As soon as you get time, read. I do that. I do that. Reading, writing, or chanting. But when there is no other way, you sleep little. Not to enjoy sleep, but because it is not possible to continue, all right, sleep one hour, two hours, three hours, four hours, five hours. Not more than that. Not that I am sleeping, enjoying life, up to eight o'clock, twelve o'clock. (720423SB.TOK Lectures)
Even if you hear yourself, you read books, you will save your life. If you simply read Krsna book or Bhagavad-gita or Teachings of Lord Caitanya, then you know the… As long as you are reading, the sun is unable to take your life. It is not possible for the sun to take your life. (720612SB.LA Lectures)
Another process is, save time, if you chant Hare Krsna mantra, then the time is not lost. Time is not lost. Hare Krsna mantra, read book, Krsna book. Any moment, any time you spend for thinking of Krsna, working for Krsna, chanting for Krsna, eating for Krsna, dancing for Krsna, that time is saved. That time is saved. Therefore it is recommended, harer nama harer nama harer namaiva kevalam, kalau nasty eva nasty eva… Otherwise, by yoga process, it is not… How many men can actually practice yoga? It is all farce. This is possible. Even a child can take part, Hare Krsna mantra. (740120SB.HAW Lectures)
If you actually want to become free from the contamination of this material world, then you should always be engaged in chanting, sankirtanam. Not only the holy name, but reading the Krsna book, The Nectar of Devotion, Teachings of Lord Caitanya. If you feel tired chanting, you read these books. Sometimes there is psychology, transfer. You are reading some book, you want to read another book. So we have got so many books. If you feel tired this book, then transfer your attention to another book, or another book, or chant. Find out. Simply, not to waste a single moment. Kirtaniyah sada harih. Caitanya Mahaprabhu says sada. Sada means always. So we have got materials for engaging ourself always in Krsna consciousness. Not that we have got only this one item. No. We have got so many items. That is also accepted. (710214SB.GOR Lectures)
It is so nice. Because you will understand Krsna, what is Krsna, and here it is said, janma karma ca me divyam ye janati tattvatah. It is explained. The people who are reading Krsna book very seriously, and tries to understand Krsna, he will understand. Krsna is very kind. As soon as he begins reading Krsna book with a little faith and adherence, Krsna will be very much pleased. Srnvatam sva-kathah krsnah punya-sravana-kirtanah. As soon as Krsna is within your heart so when you read Bhagavad-gita or Krsna book with little seriousness, then Krsna understands, "Now he is serious to understand me." He's with the…. You haven't got to search out Krsna, He's already within you. Simply you have to become little serious. "Krsna, kindly give me knowledge so that I can understand." Buddhi-yogam dadami tam. If you are serious devotee, if you are in love with Krsna, tesam satata-yuktanam bhajatam priti-purvakam. If you are engaged in His worshiping, in chanting, man-mana bhava mad-bhakto mad-yaji mam namaskuru. If you simply follow these four principles, simply thinking of Krsna, simply, always, sa vai manah krsna-padaravindayoh. Simply meditate. This is meditation. (740329BG.BOM Lectures)
Our Krsna consciousness movement is the same: it is simply questioning about Krsna and hearing the answer. It is loka-mangalam. Anywhere this vibration will go on, there will be all auspicity. Loka-mangalam. Krsna-samprasno yenatma suprasidati. Another feature is Krsna is all-attractive; therefore, talks about Him is also attractive. In our Krsna book there are so many topics about Krsna, janma karma me divyam, about His birth, about His transference from real father's house to another foster father, then the attack by the demons upon Krsna, Kamsa. All these activities, if we simply study and hear the krsna-samprasnah, then we are liberated. Without any doubt, our liberation is guaranteed. Simply by hearing about Krsna. (720717SB.EDI Lectures)
Krsna is killing so many demons, Krsna is dancing with gopis, Krsna is playing with His cowherd boys, Krsna is going there, this is lila, smaranam. The Krsna book reading means remembering all these activities of Krsna. Simply go on reading Krsna book, repeat it, you are in the perfect stage of transcendental position. Simply read our Nectar of Devotion. Lila, atulyan. Nisamya karmani gunan atulyan, viryani lila-tanubhih krtani, yadatiharsotpulakasru-gadgadam. Pulakasru, in ecstasy. Pulaka is trembling and faltering voice and tears coming down, perspiring, these are (called) asta-sattvika-vikara. Protkantha udgayati rauti nrtyati. (710911sb.mom Lectures)
Even a respectable person, ordinary person, a big man or a rich man or a king comes, we become so much respectful. And what about Krsna when He's present as arca-murti or as the holy name? These are the realization point of view: Krsna, His name, His form, His quality, His pastimes. When you hear about Krsna, that is also Krsna. Actually, when you are reading Krsna book, Krsna is fighting with demons, that is also His pastime. So Krsna is present. So you should be very attentive and worship this hearing. Unless we come to this point, there is lack of realization what is Krsna. (710216LE.GOR Lectures)
His Divine Grace A.C. Bhaktivedanta Swami Prabhupada