Welfare Work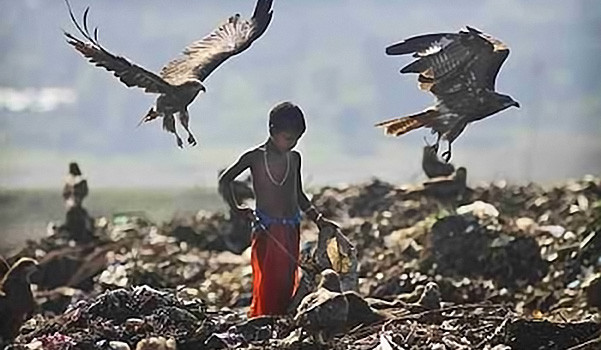 Published on January 26th, 2016 | by Madhudvisa dasa
29
Great Souls Do Not Return to this World of Suffering
After attaining Me, the great souls, who are yogis in devotion, never return to this temporary world, which is full of miseries, because they have attained the highest perfection. (Bhagavad-gita 8.16)
Since this temporary material world is full of the miseries of birth, old age, disease and death, naturally he who achieves the highest perfection and attains the supreme planet, Kṛṣṇaloka, Goloka Vṛndāvana, does not wish to return.
The supreme planet is described in Vedic literature as beyond our material vision, and it is considered the highest goal. The great souls receive transcendental messages from the realized devotees and thus gradually develop devotional service in Krishna consciousness and become so absorbed in transcendental service that they no longer desire elevation to any of the material planets, nor do they even want to be transferred to any spiritual planet. They only want Krishna's association and nothing else. Such great souls in Krishna consciousness attain the highest perfection of life. In other words, they are the supreme souls.
Maya's greatest trick is to fool us into thinking that we can somehow make a comfortable position in the material world and that we can live here happily. But unfortunately it is not possible to live happily in the material world because the material world is not our home. We do not belong here. We are spiritual beings with the same qualities as Krishna. We are eternal, we are full of knowledge and full of ever increasing transcendental bliss and we have an eternally youthful spiritual body.
But here, in the material word, our real nature is covered by the gross and subtle material bodies and we are mistakenly identifying these temporary material bodies as ourselves. This is the fundamental mistake that we make. Misidentifying our material bodies as our selves. So once we misidentify like this we work to try and satisfy the senses of the material body, thinking that "I am this material body. I am a man, I am an Indian, I am an Australian, I am black, I am white…" These ideas are all false because actually I am not my material body. I am the eternal spiritual being trapped within this material body.
These material bodies and the whole material world are opposite to our real nature. Our real nature is we are eternal, full of knowledge and full of ever-increasing transcendental bliss but our material bodies and the material world are the opposite. The material world is temporary, full of ignorance and full of anxiety. So it is exactly the opposite to our real eternal spiritual nature.
So we can not be happy in the material world any more than a fish can be happy out of the water. The fish can not be happy out of the water. He is a creature of the water. He can not be happy on the land. Similarly we are spiritual entities, we are creatures of the spiritual world. We can not be happy in the material world.
So the first step in spiritual life is to become free from the bodily conception of life. We have to realize we are not these material bodies, that we are the eternal spirit soul who is trapped within the material body.
From the highest planet in the material world down to the lowest, all are places of misery wherein repeated birth and death take place. But one who attains to My abode, O son of Kunti, never takes birth again.
All kinds of yogis—karma, jnana, hatha, etc.—eventually have to attain devotional perfection in bhakti-yoga, or Krishna consciousness, before they can go to Krishna's transcendental abode and never return.
Those who attain the highest material planets or the planets of the demigods are again subjected to repeated birth and death. As persons on earth are elevated to higher planets, people in higher planets such as Brahmaloka, Candraloka and Indraloka fall down to earth.
The practice of sacrifice enables one to be elevated to the higher planets which are still material but provide a higher level of material sense gratification than is available here on earth. But even in one is elevated to the heavenly planets if he does not cultivate Krishna consciousness there he must return to earth.
Those who progress in Krishna consciousness in the higher planets are gradually elevated to higher and higher planets and at the time of universal devastation are transferred to the eternal spiritual kingdom.
When there is devastation of this material universe, Brahma and his devotees, who are constantly engaged in Krishna consciousness, are all transferred to the spiritual universe and to specific spiritual planets according to their desires.