Gurukul Child Abuse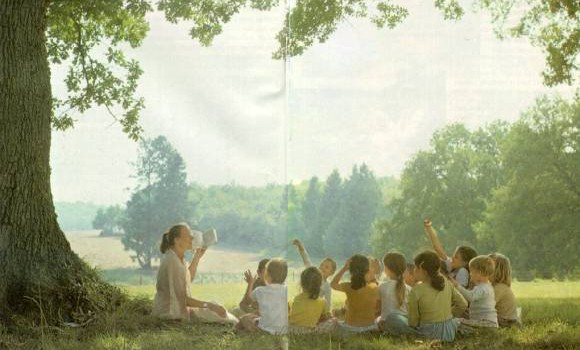 Published on March 9th, 2001 | by
0
Gurukul Court Case: An Attack on Srila Prabhupada and Indian Culture
The plaintiffs' lawyers have placed Srila Prabhupada at the organizational center of a vast, decades-long criminal conspiracy to shamelessly, purposefully and knowingly abuse hundreds of innocent devotee children. Note that at this point in the legal proceedings, IT IS TAKEN AS TRUE that Our Beloved Gurudeva, Srila Prabhupada, was the pivotal, evil 'conspirator' in the abuses allegedly committed against the children. This outrageous claim justifiably incites anyone who has ever had
Presently, the parties in the case are litigating a "motion to dismiss." This motion requests the judge to dismiss the pending complaint and thereby eject the entire case out of federal court. For purposes of ruling on a motion to dismiss, all of the allegations made in the complaint are taken as if they are true and correct.
An exoteric or legal basis, if you will, for this defense posture is that the racketeering allegations (RICO) do not apply to bundled personal injury claims. That is basic "black letter law." Absent a viable RICO allegation, this case could well be ejected out of federal court altogether.

After being confronted with this formidable defense argument some months ago, Mr. Turley opted to amend the original complaint rather than risk a ruling by the court on the defendants' motion to dismiss. In that first amended complaint, he now alleges that the RICO count is actually based on a newly manufactured allegation of "forced child slave labor." Many doubt that this new legal theory will fare any better than his first round RICO theory.
An esoteric or spiritual basis, if you will, for this defense posture is a fundamental principle of Krishna Consciousness. No matter how much one may desire reform and may desire remedies for past wrongdoing, one cannot expect to get there by the spiritually bankrupt devise of denigrating and defaming a Pure Devotee of the Lord.
And let us make no mistake: Mr. Turley's complaint was purposefully drafted to be, and it is, outrageously offensive to the sublime, transcendental character of His Divine Grace. Consider for a moment the following allegation taken verbatim from plaintiffs' first amended complaint, which would be libelous and legally actionable in any context other than in a legal document protected by the litigation privilege:
"The founder of the institution, Prabhupada, was informed in 1972, at a time when he totally controlled the institution, that extensive physical and sexual abuse of minor ISKCON children was occurring, but he concealed the wrongdoing from the public, parents and all but a handful of close advisors." First Amended Complaint, page 18.
Here, the plaintiffs' lawyers have placed Srila Prabhupada at the organizational center of a vast, decades-long criminal conspiracy to shamelessly, purposefully and knowingly abuse hundreds of innocent devotee children. Note that at this point in the legal proceedings, IT IS TAKEN AS TRUE that Our Beloved Gurudeva, Srila Prabhupada, was the pivotal, evil 'conspirator' in the abuses allegedly committed against the children. This outrageous claim justifiably incites anyone who has ever had any contact with the spotless and pure transcendental character of His Divine Grace, whether by way of vapu or vani association.

Moreover, this is not just some kind of abstract legal theory — it is a personal attack: Srila Prabhupada has been personally named as a defendant by way of naming the trustees of his estate.
With these facts in hand, can anyone now say that this lawsuit is anything less than a patently false and spiritually offensive attack on the pure, transcendental character and integrity of the Founder-Acarya of ISKCON, His Divine Grace A. C. Bhaktivedanta Swami Prabhupada ? Is there anyone who actually believes that His Divine Grace was consciously aware that hundreds of innocent devotee children were shamelessly and knowingly abused, and then criminally conspired to cover it up ? Does anyone now want to support the use of this spurious allegation as a vehicle to attain some sort of "higher" purpose or goal ?
Other than a few die-hard extremists, it would be difficult to find any devotee who thinks that ISKCON does not need reform. Yet, can lasting reform actually take place by standing on Srila Prabhupada's head ?

That is, by supporting these patently false and offensive allegations which denigrate Srila Prabhupada's pure, transcendental character as a Pure Devotee of the Lord ? What disciple will volunteer to be the first to personally explain to Srila Prabhupada the perverted logic of bringing this sophistry into a public forum for the ostensible purpose of rectifying wrongdoing ?
The notion that one can progress in Krishna Consciousness as taught and exemplified by Srila Prabhupada and, at the same time, support these blatant, spiritually offensive allegations is both contradictory and repugnant. It seems to me that if we can't all agree on at least this one point — then put a fork in it because the Hare Krishna Movement is done. I further submit that it is our collective duty to defend Srila Prabhupada from this vicious public attack and that the question we should all be asking ourselves right now is how we can best support that defense. Om Tat Sat.
With regards,
Gupta dasa