ISKCON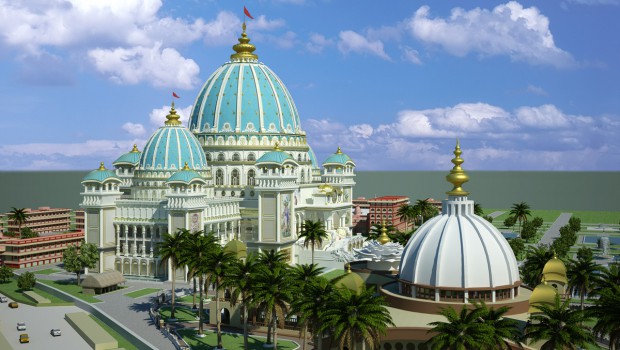 Published on December 13th, 2002 | by
5
ISKCON's Mayapur Masterplan–A Dhamaparad?
ISKCON is for me not so transparent anymore. Its hard to tell where the healthy part is and where the other. For example: The master plan of the Mayapur project looks for me very strange…
The buildings from the time period of Srila Praphupada do not fit into this master plan despite of the historical value. They look like something foreign.
I lived in Mayapur in 1991 and it was a very beautiful place. Now so many strange building have been built, in so many strange ways and designs.
Many of them are totally unpractical or simply ugly. So my conclusion is: either the dhama is not a dhama or this buildings are a dhamaparad.
When Harikesha was the leader of Mayapur development, this criticism came already up in my mind and it was the reason for me to reject him as my spiritual master emotionally, even years before his "downfall".
If you build buildings in a dhama, you better think twice how they should look like in order to avoid an offence.
This "architectural" problem could be one of the reasons why the Mayapur project is not advancing.
And since Iskcon is very intimately connected with the Mayapur project, it could be also one of the reasons why the society is in a such a bad shape.
If Prabhupada would be in the center of the society, also his buildings and the architectural design he created would be in the center of the Mayapur master plan.
My proposal is to renovate the buildings of Srila Prabhupada and don't destroy them "because don't fit in the master plan" (this quote is from Harikesha).
Further my proposal is to copy and mirror the lotus, conch and long-building symmetrical along the big temple – samadhi axis and have a big green central park in the center with a second lotus fountain on the other side of the symmetry axis.
This park would be the green heart of the future city for festival events and bring Prabhupada' s buildings in to the center of the master plan, simply by copying them.
So in other words don't speculate – simply copy and put Prabhupada in the center, also in the architecture.
Speculations have already created so much havoc in our society. Best Regards,
Chakrapani das