Prabhupada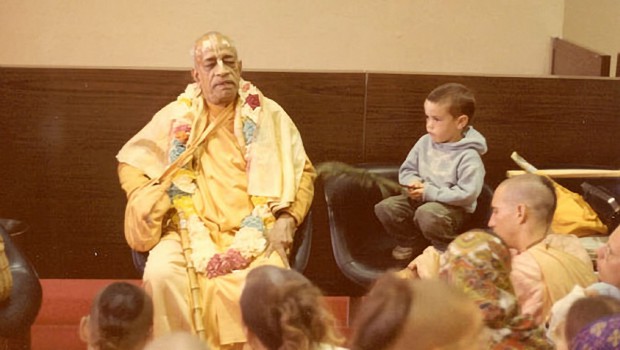 Published on July 14th, 2002 | by
1
Sharing the Nectar–150 New Unpublished Photos of Srila Prabhupada
I'd like to share the nectar of nearly 150 previously unpublished photographs of Srila Prabhupada.
These are presented in a few collections of personal photos taken of Srila Prabhupada from 1972 to 1975. My own personal collection consists of over 80 photos taken in such places as San Diego, San Francisco Rathayatra, Los Angeles, Denver, and Chicago.
Another collection by Gopati Prabhu consists of over 50 photos of Srila Prabhupada at the 1974 and 1975 Mayapur/Vrindavana festivals, including the installation of Sri Sri Krishna-Balarama with many devotees, and at Chicago, 1974.

The third collection is from Chintamani dasi, which has eight original photos of Srila Prabhupada's first visit to New Vrindavana in June of 1969.
So here is to sharing the nectar before any of these photos get too old or ruined, and to provide you with more ecstatic photos to view while on the internet.

Through these photos you can go back in time and see the festive nature of the old days with Prabhupada.

You can see these special photos at the "Srila Prabhupada Photo Gallery" at my web site at: www.stephen-knapp.com. We hope you like them. Hare Krishna.
Please click on the link below to open the linked website:
Sharing the Nectar–150 New Unpublished Photos of Srila Prabhupada