Homosexuality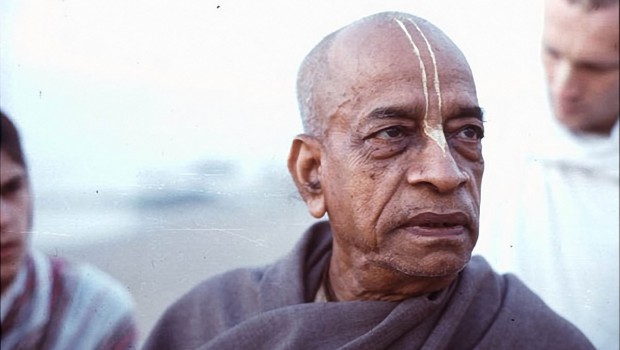 Comments on Homosexuality by Srila Prabhupada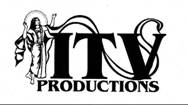 While working on ITV's new Prabhupada DVD set, we have discovered and recovered a large amount of new footage ( 2.5 hrs). Not surprisingly, Srila Prabhupada comments on one of the controversial phenomena's that has been making headlines recently – the homosexuality of priests.
We submit the transcript without comment. We don't think it needs any. It will be released with the DVD set in September. (Plug: 23 DVD's for $99 – 100% compatible worldwide! Jaya!)
Prabhuapada: Priests should be ideal character and they are advocating homosex? Now where is the ideal character man? If the priestly class are going to hospital for drinking habit and they are allowing man to man marriage and homosex then where is ideal character?
Social Worker: But homosexuality is a sickness, it is an illness. Just like a person cannot see would you punish him for not seeing? You can't punish a person for being homosexual. That's what our society says.
Prabhupada: Now, anyway, the priestly class is sanctioning homosex. Sanctioning. They are allowing homosex.
Social Worker: Yes, well we say…
Prabhupada: …and there was report that man and man was married by the priest. In New York there is a paper, "Watchtower," – that is a Christian paper, I have seen in that paper – they are condemning it – that priest is allowing man to man marriage. And they are passing a resolution – homosex is passed, all right. And in Perth [Australia] you said that the students are discussing about homosex, in favor of homosex. So where is the ideal character? If you want something, tangible business, train some people to become ideal character. That is this Krishna consciousness movement.
Social Worker: But people say what is ideal to you is not ideal to them.
Prabhupada: I am giving the example – ideal character.
Social Worker: Yes, but it is one opinion.
Prabhupada: No. It will not depend on opinion. Opinion, what is the value of opinion if the people are all asses? There is no opinion. One should take as it is enjoined in the sastras. No opinion…Now suppose if we instruct a man, "Do not have illicit sex." Have you got any objection?
Social Worker: Yes. I have.
Prabhupada: You have? Illicit? If I say…
Social Worker: Yes. I like sex, and my wife likes sex. We just enjoy it; we couldn't live without it. Our marriage is happier because we have sex.
Prabhupada: Just see, this is the condition.
Social Worker: Well, it's our life, and our marriage is happier with sex.
Prabhupada: No, we don't prohibit sex, but we prohibit illicit sex.
Social Worker: Well, we use the pill; we use contraceptives; we use all kinds of things because it makes our life…
Prabhupada: Why do you use contraceptives?
Social Worker: Because we don't want any more children.
Prabhupada: Then why don't you stop sex?
Social Worker: Because we like sex. We enjoy it.
Prabhupada: That means go to physician, I want to do everything I like, still I want treatment. This is the position. You want…
Social Worker: I didn't come for treatment.
Prabhupada: No, no, you have come for treatment here. Because you are paid to control the society, your activities, therefore you have come here for treatment. But when I prescribe medicine you don't accept it.