Terrorism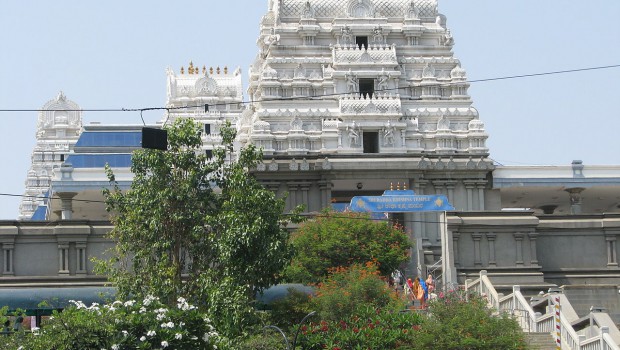 Published on October 13th, 2002 | by Madhudvisa dasa
1
Imam Ali Planned to Bomb ISKCON Temple
2002-10-01 Published by The Hindu BANGALORE,OCTOBER 1: The five terrorists shot dead by a joint team of the Bangalore city and Tamil Nadu police here on Sunday morning planned to bomb some prominent landmarks here, besides targeting temples and bridges in South India, according to sources in the Police Department. The sources told The Hindu that the terrorists planned to blast the ISKCON Temple and Antariksh Bhavan, headquarters of the Indian
The police have zeroed in on the involvement of Imam Ali, one of the five slain terrorists, in gun running.
He sold guns, revolvers, hand grenades and cartridges to the underworld elements here.
The terrorists are also believed to be involved in several cases of bank robbery here.
The police recovered among other things two revolvers, a diary, two mobile telephones and a map of South India listing the important temples and bridges from the house where they stayed.