Devotees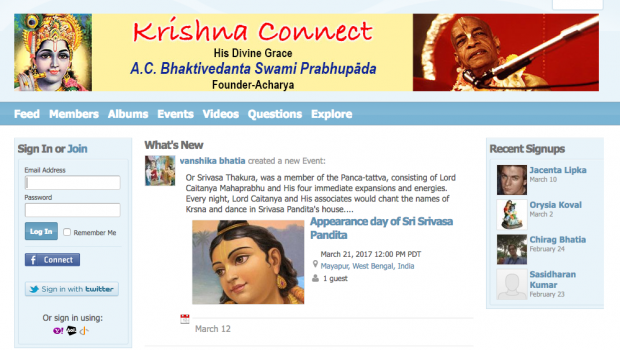 Published on March 13th, 2017 | by Madhudvisa dasa
50
Meet Devotees at KrishnaConnect.com!
There is a new Krishna Conscious social media site where you can meet and talk with like minded devotees. It is called KrishnaConnect.com.
KrishnaConnect.com enables members to post to their timelines and to make friends with other devotees and associate with devotees and talk Krsihna Katha with each other.
To advance in Krishna consciousness it is very essential to associate with devotees. These days we often find ourselves in situations where we have very little devotee association. So KrishnaConnect.com is an attempt to enable devotees to associate with each other and talk about Srila Prabhupada and Krishna wherever they find themselves.
So please go to:
and sign up and become an active member of the Krishna Connect community!