Guru in ISKCON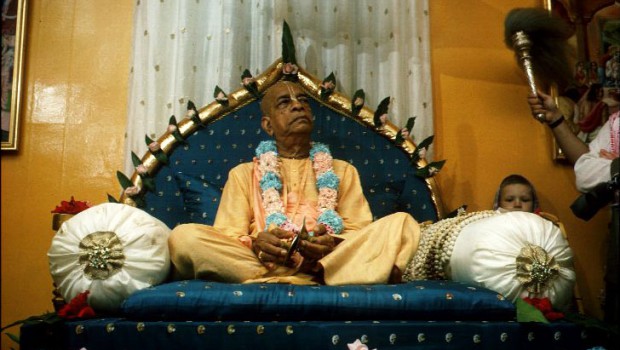 Published on March 7th, 2009 | by
27
Prabhupada Wanted No More Gurus for 10,000 Years–A Completely Bogus Idea
What some 10,000 year philosophers are doing is highly offensive, IMHO. They are just as bogus as the dudes who grabbed vyasasanas as soon as their only bar to sitting in the seat was now dead and gone. I say this because such folks are placing restrictions on Srila Prabhupada, Lord Balarama, and the whole guru tattwa.
buy neurontin


"The Final Order," the IRM's "Bible" states the following:
"The disciplic succession, or guru parampara, is eternal; there is no question of it stopping. According to Srila Prabhupada, the Sankirtan Movement, (and hence ISKCON), will only exist for the next 9,500 years. Compared with eternity 9,500 years is nothing, a mere blip in cosmic time. This would appear to be the time period during which Srila Prabhupada shall remain the 'current link' within ISKCON, unless he or Krsna countermands the July 9th order, or some external circumstance renders the order impossible to follow (such as total thermo-nuclear annihilation). Previous acaryas have remained current for long periods of time, thousands (Srila Vyasadeva) or even millions of years (see quote below). We see no reason why the duration of Srila Prabhupada's reign as 'current link', even if it extends right till the end of the Sankirtan Movement, should pose any particular problem.
"Regarding parampara system: there is nothing to wonder for big gaps […] we find in the Bhagavad-gita that the Gita was taught to the sungod, some millions of years ago, but Krsna has mentioned only three names in this parampara system – namely, Vivasvan, Manu, and Iksvaku; and so these gaps do not hamper from understanding the parampara system. We have to pick up the prominent acaryas, and follow from him […] We have to pick up from the authority of the acarya in whatever sampradaya we belong to." (SP Letter to Dayananda, 12/4/68)
The July 9th order is significant since it means that Srila Prabhupada shall be the prominent acarya, at least for members of ISKCON, for as long as the Society exists. Only the direct intervention of Srila Prabhupada or Krsna can revoke the final order (such intervention needing to be at least as clear and unequivocal as a signed directive sent to the entire Society). Thus until some counter-instruction is given, the science of devotional service shall continue to be transmitted directly by Srila Prabhupada to successive generations of his disciples. Since this is a common phenomenon in our disciplic succession, there is no cause for alarm. The succession can only be considered 'ended' if this science of devotional service is lost. On such occasions, Lord Krsna Himself usually descends to re-establish the principles of religion. As long as Srila Prabhupada's books are in circulation, this 'science' shall remain vigorously intact, and perfectly accessible."
Haribol, Im with Visoka das on this issue, and if I never see "10,000 or 9,500 years" in reference to anything of a Vaisnava topic again, this would be fine with me.
Everything I have read about this presumptuous idea is bogus, especially the bogus equasion that if a=b and b=c the a=c. Not true, maybe in first grade math this holds true, but not necessarily in any of the higher maths.
buy amitriptyline

And there is the issue of apples and oranges.
What some "10,000 year philosophers" are doing is highly offensive, IMHO. They are just as bogus as the dudes who grabbed vyasasanas as soon as their only bar to sitting in the seat was now dead and gone. I say this because such folks are placing restrictions on Srila Prabhupada, Lord Balarama, and the whole guru tattwa. These folks are stating that something cannot occur, such as a powerful Vaisnava Acarya is not allowed, not just in a foundation, these folks are saying they are not even welcome in this planet, and TFO even denies the access to interplanetary existance.
It seems that KKdas is a proxy member of this council as well. There is a rush to defend this person, but if he cannot defend himself, why hear from his proxies.
And why 10,000 years is such a key, Ill never know. A golden age of the Golden Avatar is spoken of by Srila Prabhupada, but he does not insert himself into such an age to be there at all times.
Our branch of Vaisnavism cannot be seen as being connected (alive) without attributing it (the connection) to the AUTHORITY of the line. This goes without saying, everyone agrees that for the rest of time, not just 10,000 years, all philosophies concerning bhakti yoga will be incomplete without attribution to Srila Prabhupada. He is the authority for all future Acaryas, just as Srila Prabhupada Himself accepts the AUTHORITY of the SADHUS such as Srila Narotama das and other stalwart authorities he introduced us to thru his teachings. A good way for us to give first crack concerning the bonafidelity of whom we hear from is to see how (s)he attributes to Srila Prabhupada for the givfts (s)he proposes to give to the hearer.
Being the AUTHORITY for all future acaryas is never in doubt by a faithful disciple, but to call this a 10,000 year span where no one else may dare to give what they are given to all who may approach them, this is bogus. To say that no pure devotees were made by Srila Prabhupada is also bogus and is no different than saying that Srila Prabhupada has failed in his missionary work.
Like I say, if I never read "10,000 years" again, I will be so happy. The whole idea is way out of context and a miserable concoction.
buy diflucan

Hare Krsna. ys, mahaksadasa