Books
Published on July 5th, 2016 | by Veda Guhya das
14
Original Srimad-Bhagavatam and Caitanya-caritamrta sets back in print!
Hare Krishna!
Krishna Books Inc (KBI) is delighted to announce that Srila Prabhupada's original Srimad-Bhagavatam (30 Volumes) and Caitanya-caritamrta (17 Volumes) sets are now back in print and are shipping to every country of the world! This new printing includes all the original color plates and the first edition covers. This is a limited printing to celebrate the Fiftieth Anniversary of Srila Prabhupada founding ISKCON. For more information and to get your sets please go to:
https://krishnastore.com/books-srila-prabhupada-om-21_38.html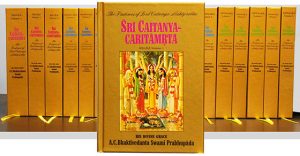 The books are beautifully printed and the color plates have come out extremely well. The size is almost the same as the early edition Bhagavatam & Caitanya-caritamrta sets. The text in the books is exactly the same size as in the original books.
The prices are very reasonable and we invite you to take advantage of this great opportunity to get a full set of Srila Prabhupada's books printed when he was personally present and overseeing the work.
Read and enjoy the exact same books that Srila Prabhupada personally read and from which he gave his ecstatic classes! These are beautiful collectors editions and by having these sets in your home you will be helping to preserve the original teachings/publications of Srila Prabhupada for many future generations of Vaisnavas.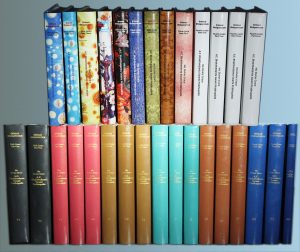 For more information and to get your sets please go to:
https://krishnastore.com/books-srila-prabhupada-om-21_38.html
Humbly yours in Srila Prabhupada's eternal service,
Veda Guhya das
Krishna Books Inc