Devotees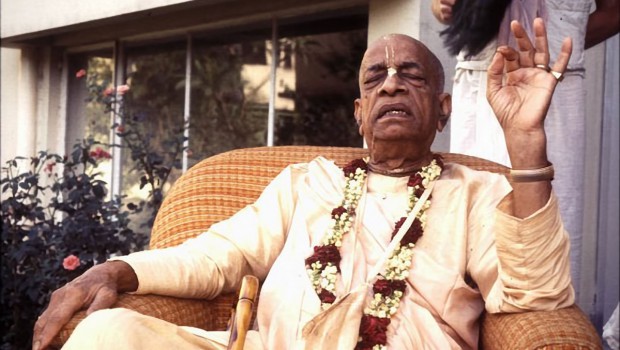 Krishna Consciousness is The Best Relief Work

The worldwide enormous outpouring of charity to help the victims of the terrorist attacks in New York is inspired by the finer sentiments of civilized, decent human beings. Everyone is naturally horrified to see the senseless murder of so many innocent persons — men, women and children.
Unfortunately the noble efforts of the USA and its allies to rid the world of terrorism can never be successful because this world is by nature full of conflict, especially in the Kali Yuga, "The Age of Quarrel," where even slight disagreements can escalate quickly into violent blood shed.
Srila Prabhupada repeatedly stressed that the best welfare work is to teach people about their eternal identity as servants of God, or Krishna. Unless people become Krishna conscious and give up sinful life, they are doomed to repeated deaths and births in various conditions of life. Although we may be wealthy and powerful in this life, in our next life we may be refugees fleeing a war zone or animals in a slaughter house. Life in the material world is naturally miserable and becomes even more so by Godless lifestyles and sinful addictions, particularly meat eating and cow slaughter. For some time, due to collective pious merit, we may enjoy an era of cooperation for the common goal of materialism, but sooner or later all such artificial arrangements go to hell due to envy and greed. Unless we are inspired spiritually by the truly selfless determination of pure devotees of the Lord, we will never live safely or happily in this world or the next.
Srila Prabhupada began his worldwide mission of Krsna Consciousness from Manhattan and made this place his home in the West. For this reason, Manhattan is blessed and appreciated by all Hare Krishna devotees. We also find that New Yorkers, especially in Manhattan, have special appreciation for Srila Prabhupada and Hare Krsna devotees. Perhaps the best way for devotees to give charity at this time to help New York and the world, which totters close to World War, is to support Srila Prabhupada mission, known nowadays as "Prabhupada Samkirtana Sociey", whose headquarters are in Manhattan.
His Holiness Kapindra Swami Maharaja has been working tirelessly and selflessly for many years, almost alone, to preserve Srila Prabhupada's mission in this most important city of the world. His temple there is greatly appreciated by local residents and devotees from around to world. Prabhupada Sankirtana Society, like Srila Prabhupada's original movement, is inspiring devotees to begin reviving Srila Prabhupada's movement by opening centers for Krishna consciousness all over the world. Although spiritual terrorists have tried to hijack the great jumbo jet of Srila Prabhupada's mission, a spiritual mission, unlike a jet, cannot be hijacked by suicidal fools. Rather Srila Prabhupada's mission lives on through the efforts of his sincere disciples, who work for the benefit of not just one extreme group, one nation or even one species, but for every living being.
It is the duty of everyone, and especially devotees, to support pure preachers of Krishna consciousness in every way they can. This is the only way to rid the world of terrorism, avoid global war, and end our term of imprisonment in this violent material world, where there is danger at every step.