Introduction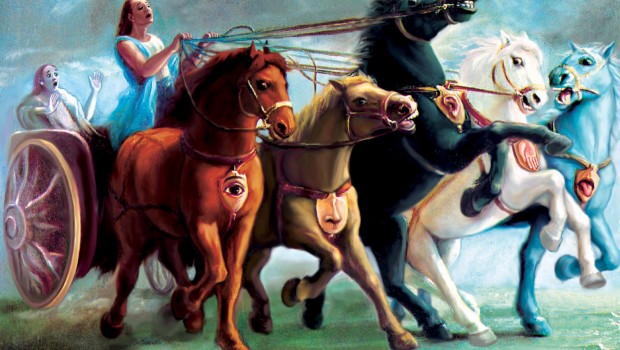 Published on December 7th, 2021 | by Madhudvisa dasa
119
The Mind Can Be Our Friend or Our Enemy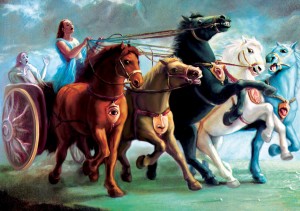 Spiritual life begins when we can control our minds. Ordinarily the mind of a conditioned soul in the material world is completely out of control. For most people, rather than their mind being controlled their minds become servants of their senses. For example if one is walking down a street and sees or smells some very nice food then the tongue is sending messages to the mind telling it that it wants that food to satisfy the sense of taste. So the person, controlled by the urges of the senses, purchases that food and eats it to try and satisfy the whims of the tongue. In the same way all the senses of the body are demanding the mind to supply their particular objects of gratification so the person is actually out of control. He simply becomes a servant of his senses, trying to satisfy their every whim, but the cruel nature of the material world is that no matter what he supplies in an attempt to satisfy his senses they will never be satisfied. They will always demand more, more, more…
Therefore the Bhagavad-gita prescribes:
A man must elevate himself by his own mind, not degrade himself. The mind is the friend of the conditioned soul, and his enemy as well. (Bhagavad-gita 6.5)
In this sixth chapter of the Bhagavad Gita Lord Krishna is describing the system of meditational yoga to His friend Arjuna. Here, in this verse, Krishna is establishing that the mind is the central point of yoga practice. The purpose of the yoga system is to control the mind and draw it away from attachment to sense objects.
The mind has to be trained in such a way that it can deliver the conditioned soul from the darkness of the material world and bring him into the light of Krishna consciousness.
Material life means being subjected to the influence of the mind and the senses, in fact the pure soul is entangled in the material world only because of the mind's ego which desires to lord it over material nature. Therefore the mind should be trained so it is not attracted to the glitter of material nature and in this way the conditioned soul may be saved.

One should not degrade oneself by attraction to the things that will satisfy one's senses. The more one is attracted by sense objects, the more one becomes entangled in material existence. The best way to disentangle oneself is to always engage the mind in Krishna consciousness.

In this verse it is emphasized that one must do this. In this way the mind will elevate one and not degrade him.
It is said: "For man, mind is the cause of bondage and mind is the cause of liberation. Mind absorbed in sense objects is the cause of bondage, and mind detached from sense objects is the cause of liberation.

" Therefore the mind which is always engaged in Krishna consciousness is the cause of supreme liberation.
This is a very simple, short and easy to explain point, but it is very essential that we really understand this point and actually bring our mind under control by always engaging it in Krishna consciousness and in this way completely detach the mind from the desires of senses. In this way instead of being servants of our senses (godasa) we can become the masters of our senses (goswami) and this is the prerequisite for further advancement in Krishna consciousness.