Preaching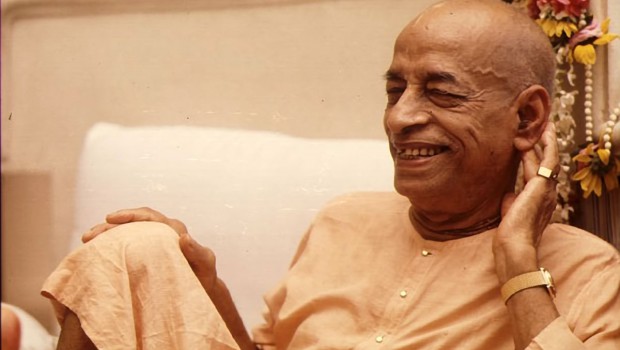 Published on November 15th, 2000 | by paratrikananda-dasa | Full size image
0
World Enlightenment Day
The Fifth Annual World Enlightenment Day Marathon (WED V) is just around the corner. World Enlightenment Day is a unique opportunity for everyone to exhibit their appreciation for Srila Prabhupada and all he's done for us. We invite you to help deliver Krsna's mercy (Prabhupada's books) to the unfortunate souls of the Kali-yuga on SATURDAY, DECEMBER 16TH. Please join us for this special event and encourage others to do so. Hare
Dear prabhus,
Please accept our humble obeisances. All glories to Sri Guru and Gauranga. All glories to Srila Prabhupada!
The Fifth Annual World Enlightenment Day Marathon (WED V) is just around the corner. World Enlightenment Day is a unique opportunity for everyone to exhibit their appreciation for Srila Prabhupada and all he's done for us. We invite you to help deliver Krsna's mercy (Prabhupada's books) to the unfortunate souls of the Kali-yuga on SATURDAY, DECEMBER 16TH. Please join us for this special event and encourage others to do so. Hare Krsna.
Your servants, Paratrikananda dasa Vaisesika dasa
For information contact:
Vaisesika dasa:
(USA) 650-344-9552
h2opure@aol.com
Paratrikananda dasa
(USA) 310-458-0890
PLEASE SEND YOUR SCORES TO
mayapur@aol.com
World Enlightenment Day
Mission Statement
World Enlightenment Day is an international grassroots project created to glorify His Divine Grace A. C. Bhaktivedanta Swami Prabhupada by perpetuating the legacy of his books and book distribution.
Our goals:
1. To enlighten the world with Krishna Consciousness as revealed in the books of Srila Prabhupada.
2. To encourage all Srila Prabhupada's followers-congregation members, friends of the movement, devotees who formerly distributed books and devotees who never distributed books-to take part in book distribution in addition to their particular service.
3. To mobilize the Vaisnava community for book distribution on World Enlightenment Day.
4. To distribute one million books in one day for the pleasure of Srila Prabhupada.