Bhagavad-gita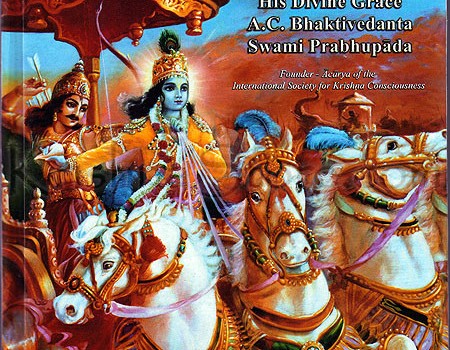 Published on June 4th, 2022 | by Madhudvisa dasa
12
Bhagavad Gita Podcast Chapter 2 Texts 1-38

This edition of the Krishna Connect podcast is the first part of the second chapter of Bhagavad Gita As It Is. This chapter starts with Arjuna bewildered after seeing all his friends and family members on the battlefield of Kuruksetra ready to fight.
buy zithromax

Arjuna has decided not to fight and is considering leaving the battlefield and taking up the begging profession, rather than doing his duty and fighting this religious war. It is in this chapter that Arjuna realizes he is bewlidered an that the only way his bewilderment can be solved is with the help of his friend Krishna.
buy flexeril

He surrenders to Krishna and accepts Krishna as his spiritual master. This second chapter of the Bhagavad Gita is the summary of the whole book.