Free PDF Downloads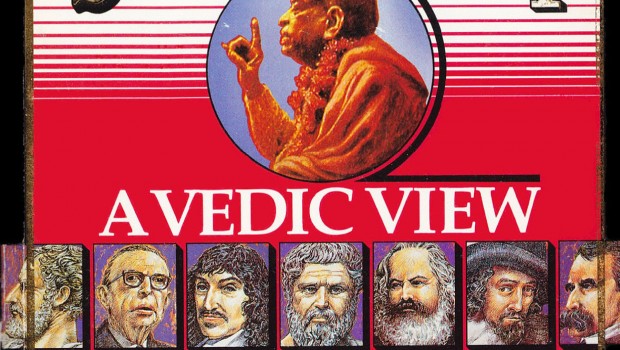 Dialectic Spiritualism – A Vedic View of Western Philosophy – PDF Download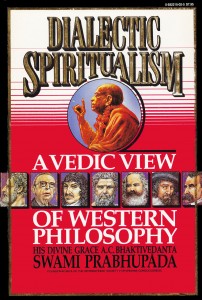 Srila Prabhupada discusses Western philosophy with disciples Hayagriva dasa and Syamasundara dasa.
The idea for the book Dialectic Spiritualism emerged in 1973 when Srila Prabhupada began asking his secretary, Syamasundara dasa, about Western philosophy. Syamasundara would try to state succinctly the major ideas of certain philosophers, and Srila Prabhupada would give the Vedic view. As Srila Prabhupada traveled throughout the world preaching Krishna consciousness this process continued, until finally, in 1976, Prabhupada's editor, Hayagriva dasa (Professor Howard Wheeler), supplied further questions for Prabhupada and completed the editing. Then Srila Prabhupada gave the book its title: Dialectic Spiritualism: A Vedic View of Western Philosophy, and said, "Print it."
To download Dialectic Spiritualism: A Vedic View of Western Philosophy PDF file please click on the book cover image to the left.

Almost immediately some people objected since professional scholars had not presented the material to Srila Prabhupada, there might be some discrepancies. When the manuscript was shown to a philosophy professor, he called it: "a treatise against philosophy," and "an unscholarly punch in the nose." Then, when Srila Prabhupada left this mortal world in November 1977, the book's future became uncertain. One student tried to restate the questions. Then another tried, only to conclude that it would be better to start all over. But Srila Prabhupada was no longer present and the extensive work, on which he had spent so much time, remained unavailable to to the world. Finally, in 1984, Hayagriva resolved to print Srila Prabhupada's last great opus as it is, and for this we are greatly indebted.
Whatever the criticisms, they are rendered insignificant in the light of Srila Prabhupada's brilliant insights into the problems of Western philosophy and his lucid expositories of the Vedic view. Much of the confusion arises from a difference in methodology and perspective. For many Westerners, philosophy is a kind of armchair speculation, an intellectual game, but for followers of the Vedas, it is a matter of life and death. Or, more precisely, it is the recognition of the absolute need to stop the repetition of birth and death. For Srila Prabhup wada real philosophy deals with applying absolute knowledge in our daily lives consciously, moment by moment. "We should act in such a way that we have to think of Krishna all the time," he said. For instance we are discussing the philosophy of Socrates in order to strengthen our Krishna consciousness. Therefore the ultimate goal is Krishna. Otherwise we are not interested in critizing or accepting anyone's philosophy. We are neutral."
Obviously this is not the goal of Western philosophy which tends to see man as "the measure of all things" in a physical, humanistic universe. Western thought has always encouraged self-reliance and individualism which are reflected even in today's street philosophy: "Do your own thing."
The Vedic view clashes fiercely with such relativistic thinking. Far from celebrating the authority of the individual mind, or the autonomy of ascendence of reason, the Vedas point out four fundamental defects of the conditioned souls.
[from the Foreword to Dialectic Spiritualism: A Vedic View of Western Philosophy]