Free PDF Downloads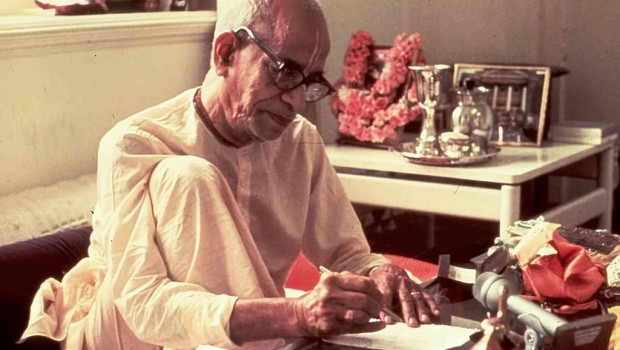 Published on January 5th, 2013 | by Madhudvisa dasa
16
Letters From Srila Prabhupada PDF Download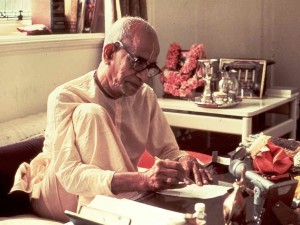 For many years the letters Srila Prabhupada wrote to his disciples were hidden from the devotees but in 1987 some devotees got access to a microfiche copy of all of Prabhupada's letters and they produced a limited edition [500 copies only] of five volumes containing all of Srila Prabhupada's letters to his disciples. You can download PDF files of Srila Prabhupada's original letter books here.
It was simply a matter of time before these letters would be published. After the depar­ture of His Divine Grace A. C. Bhaktivedanta Swami Prabhupada, the Founder-Acharya of the International Society for Krishna Consciousness, there was a coordinated en­deavor to publish his biography; funds and human resources were made available for this purpose. But many of his followers wished that s1milar facilities had been given for the publication of his correspondence. Although the Bhaktivedanta Book Trust initiated a program to gather and preserve a complete collection of the letters, no attempt was made to make them widely available. Almost ten years later, this has remained the BBT policy.
For guiding ISKCON and educating devotees after Srila Prabhupada's disappearance, the importance of the letters is indisputable. They contain the timeless teachings of a pure devotee to his disciples. It is interesting to note the many pertinent instructions on con­ ducting ISKCON affairs in his absence. Many major mistakes within the Movement could have been avoided by a more widespread dissemination and thorough understand­ing of these letters. In addition, this journal offers the new generation of devotees the personal association of His Divine Grace, thus giving them an opportunity to gain a tran­scendental sense of judgement and the ability to recognize true Krishna Consciousness. Therefore, the need to make the letters available to all is unquestionable. We hope that all devotees will welcome this journal as an important contribution to Srila Prabhupada's Movement.
Every effort has been made to present the original material unchanged, even with regard to incorrect spelling, punctuation, and grammar. These letters are archival; there­ fore, in order to facilitate devotees and scholars in their research, it was felt that it would be inappropriate to edit or "correct" the text in any way. However, letter headings and addresses have been shortened in order to save space.
We want to thank all the devotees who made their private collections of letters avail­ able for this publication and those who worked selflessly sorting them and producing the books. They are too many to name here; however we would like especially to thank Nis­cinta Prabhu, Govinda-bhasya Prabhu, Rasamanjari devi dasi and Amrta devi dasi for their contributions and assistance in making this publication possible.  [from the Preface]