Temples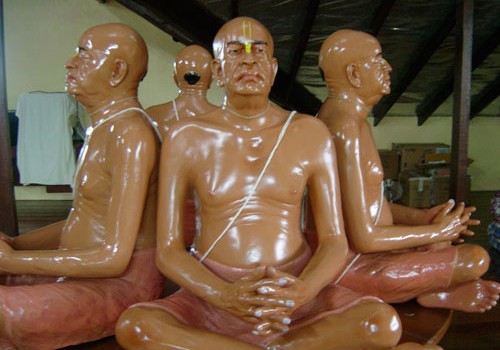 Published on February 27th, 2009 | by Madhudvisa dasa
14
Life Size Prabhupada Murtis

Bhima Prabhu is offering beautiful life-size murtis of Srila Prabhupada, made by a devotee in Malaysia, to promote the worship of Srila Prabhupada as widely as possible. This means that devotees who are opening small centers or conducting programs in their own homes can afford to install the murti of Srila Prabhupada.
Please contact Bhima at daschan@streamyx.com
The deity is made from fiberglass. Height: 32in; Width 26in; Depth: 24in.
Cost: USD9 (not including packing and shipping).
Will ship to anywhere in the world, via air freight, sea freight or FedEx, or devotees can come in person to collect (welcome to visit us in Malaysia).