Book Distribution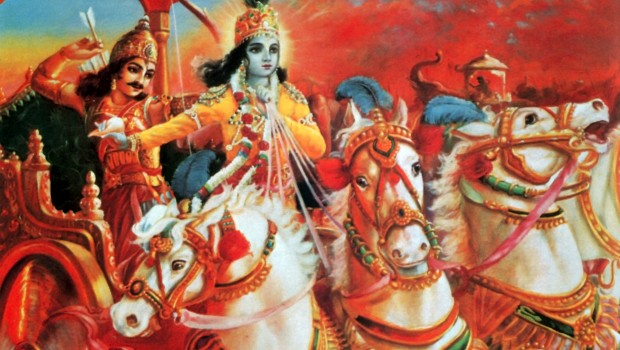 Open A Case Of Nectar [BBT Print Prabhupada's Gita!]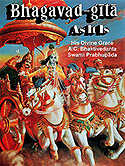 The first case of Classic Gitas, the reprint of Srila Prabhupada's original Macmillan edition, arrived from the BBT. We opened it. WOW, they are beautiful!! The book felt solid with nice paper and strong binding. The books glowed and when we thumbed through the pages a spiritual effulgence filled the room.
"I've never been a good book distributor." I thought "But we can make them available at the Sunday feast."
Approaching the microphone I told the devotees in the packed temple room: "Lord Caitanya broke open the nectarine storehouse of love of God and I just opened a case of nectar from the BBT." Holding up the newly arrived Gita I explained: "It's been out of print for twenty years and now it's back, Srila Prabhupada's original Macmillan edition of Bhagavad Gita, HOT OFF THE PRESS!! They are on sale at the store."
Much to my surprise, a devotee bought the one in my hand as I left the temple room. One by one the whole case was sold that Sunday, not by my efforts but just with a paper taped to the side of the box saying :"JUST IN FROM THE BBT. THE ORIGINAL GITA. ON SALE!" We ordered more. Another case was sold the next Sunday and another the Sunday after that. Then Kirtiraja came in. "Hey Drav, can you order me a case? I want to pass them out to interested people I meet." Dhira Govinda wanted to buy two books, but he hesitated and said:"How much is a case? I'll take a case." Maha Sringha and Narada Muni each bought a case and a devotee travelling from Pennsylvania bought a case to take home and distribute there.
"I like the original Bhagavad Gita," said a young brahmacari book distributor "The way the words hit the heart.. I'll get a case from you."
Devotees would enquire:" Is it REALY the original Gita?" Then they would pick up the book. Their faces would light up like they found a long lost friend. "It's wonderful! I'll take two!" This is a special book and people really want it. Order a case today and see for yourself. Open a case of nectar and distribute the contents!
(You can reach the BBT at (800) 927-4152. Ask for a case of Classic Bhagavad Gitas)