Book Changes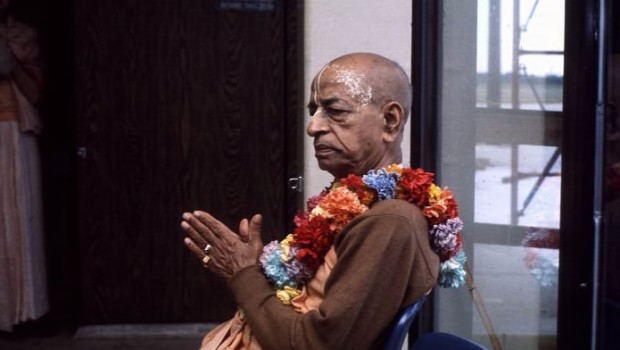 Published on November 8th, 2021 | by Madhudvisa dasa
3
Srila Prabhuapda "Rascal Editors" Audio Recording
Yasodanandana: Prabhupada in the recent edition many changes have been made. They were trying to make better English but sometimes I think they were making philosophical mistakes also. There is not so much need to make better English, your English is sufficient, it is very clear, very simple. We have found over 125 changes in the recent (1977) Isopanisad printing. They are changing so many things. We are wondering if this is necessary?
Srila Prabhupada: I know that these rascals are changing but what can be done? How can they [the BBT editors] be relied upon? … The great rascal is that Jagannatha Suta, and another rascal (Nitai) is gone. It is starting. What can I do? The rascals can not be educated. Dangerous. Little learning, dangerous. So how to correct it? The leader of these dangerous [men] is Radha-Vallabha. He is dangerous, the most dangerous rascal editor. He is always after change and alterations. That is his disease. That is the American Disease also. What can be done? As soon as it goes for editorial they make changes…
You can listen to most of the "Rascal Editors" conversation here:
You can read the transcript of this "Rascal Editors" conversation also at:
http://prabhupadabooks.com/conversations/1977/jun/conversation_rascal_editors_and_morning_talk/vrndavana/june/22/1977
We have not had time to go into these things. Surely someone is prepared to spend some time and energy on this? Someone needs to go through the tapes and format them into one conversation per MP3 file and create some meaningful tags so they are accessible…
I apologize I have not released these tapes, please forgive me. If someone else can help with this work it would be wonderful…
Chant Hare Krishna and be happy!
Your servant
Madhudvisa dasa