Preaching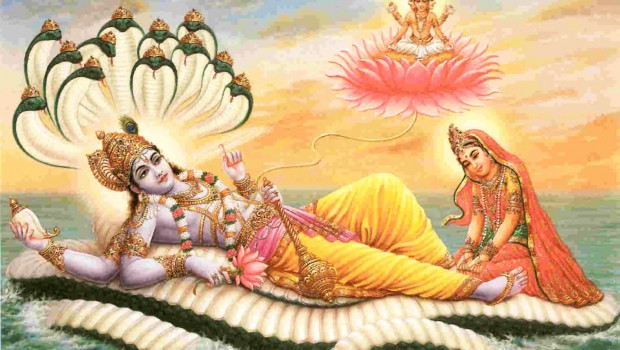 Published on June 25th, 2022 | by HDG A.C. Bhaktivedanta Swami Prabhupada
6
The Cobbler & The Brahmana
In this regard, there is a story of Narada Muni, who was once asked by a brahmana: "Oh, you are going to meet the Lord? Will you please ask Him when I'm going to get my salvation?" [Excerpt from "Raja – Vidya: The King of Knowledge", Ch.3]
It may be noted at this point that the Ninth Chapter of Bhagavad-gita is especially meant for those who have already accepted Sri Krsna as the Supreme Personality of Godhead. In other words, it is meant for His devotees. If one does not accept Sri Krsna as the Supreme, this Ninth Chapter will appear as something different from what it actually is. As stated in the beginning, the subject matter of the Ninth Chapter is the most confidential material in the entire Bhagavad-gita. If one doesn't accept Krsna as the Supreme, he will think the chapter to be a mere exaggeration. This is especially the case with the verses dealing with Krsna's relationship with His creation.
maya tatam idam sarvam
jagad avyakta-murtina
mat-sthani sarva-bhutani
na caham tesv avasthitah 
"By Me, in My unmanifested form, this entire universe is pervaded. All beings are in Me, but I am not in them."  (Bg. 9.4)
The world which we see is also Krsna's energy, His maya. Here, maya means "by Me," as if one says, "This work has been done by me." This "by Me" does not mean that He has done His work and has finished or retired. If I start a large factory and I say, "This factory was started by me," in no case should it be concluded that I am lost or in any way not present. Although a manufacturer may refer to his products as being "manufactured by me," it does not mean that he personally created or constructed his product, but that the product was produced by his energy. Similarly, if Krsna says, "Whatever you see in the world was created by Me," we are not to suppose that He is no longer existing.
It is not very difficult to see God everywhere in the creation, for He is everywhere present. Just as in the Ford factory the workers see Mr. Ford in every corner, those who are conversant with the science of Krsna can see Him in every atom of the creation. Everything is resting on Krsna (mat-sthani sarva bhutani), but Krsna is not there (na caham tesv avasthitah). Krsna and His energy are non-different, yet the energy is not Krsna. The sun and the sunshine are not different, but the sunshine is not the sun. The sunshine may come through our window and enter our room, but this is not to say that the sun is in our room. The Visnu Purana states: parasya brahmanah saktih: parasya means supreme, brahmanah means Absolute Truth, and saktih means energy. The energy of the Supreme Absolute is everything, but in that energy Krsna is not to be found.
There are two kinds of energy,material and spiritual. Jivas, or individual souls, belong to the superior energy of Krsna, but because they are prone to be attracted to the material energy, they are called marginal energy. But actually there are only two energies. All of the planetary systems and universes are resting on the energies of Krsna. Just as all the planets in the solar system are resting in the sunshine, everything within the creation is resting on Krsna-shine. All of these potencies of the Lord give pleasure to a devotee, but one who is envious of Krsna rejects them. When one is a nondevotee, the statements of Krsna seem to be so much bluff, but when one is a devotee, he thinks, "Oh, my Lord is so powerful," and he becomes filled with love and adoration. Nondevotees think that because Krsna says, "I am God," they and everyone else can say the same. But if asked to show their universal form, they cannot do it. That is the difference between a pseudo god and the real God. Krsna's pastimes cannot be imitated. Krsna married over 16,000 wives and kept them nicely in 16,000 palaces, but an ordinary man cannot even keep one wife nicely. It is not that Krsna just spoke so many wonderful things; He also acted wonderfully. We should not believe one thing that Krsna says or does and reject another; if belief is there, it must be full belief.
[The Story of The Cobbler and The Brahmana]
In this regard, there is a story of Narada Muni, who was once asked by a brahmana: "Oh, you are going to meet the Lord? Will you please ask Him when I'm going to get my salvation?"
"All right," Narada agreed. "I shall ask Him."
As Narada proceeded, he met a cobbler who was sitting under a tree mending shoes, and the cobbler similarly asked Narada, "Oh, you are going to see God? Will you please inquire of Him when my salvation will come?"
When Narada Muni went to the Vaikuntha planets, he fulfilled their request and asked Narayana (God) about the salvation of the brahmana and the cobbler, and Narayana replied, "After leaving this body, the cobbler shall come here to me."
"What about the brahmana?" Narada asked.
"He will have to remain there for a number of births. I do not know when he is coming."
Narada Muni was astonished, and he finally said, "I can't understand the mystery of this."
"That you will see," Narayana said. "When they ask you what I am doing in My abode, tell them that I am threading the eye of a needle with an elephant."
When Narada returned to earth and approached the brahmana, the brahmana said, "Oh, you have seen the Lord? What was He doing?"
"He was threading an elephant through the eye of a needle," Narada answered.
"I don't believe such nonsense," the brahmana replied. Narada could immediately understand that the man had no faith and that he was simply a reader of books.
Narada then left and went on to the cobbler, who asked him, "Oh, you have seen the Lord? Tell me, what was He doing?"
"He was threading an elephant through the eye of a needle," Narada replied.
The cobbler began to weep, "Oh, my Lord is so wonderful, He can do anything."
"Do you really believe that the Lord can push an elephant through the hole of a needle?" Narada asked.
"Why not?" the cobbler said, "Of course I believe it."
"How is that?"
"You can see that I am sitting under this banyan tree," the cobbler answered, "and you can see that so many fruits are falling daily, and in each seed there is a banyan tree like this one. If, within a small seed there can be a big tree like this, is it difficult to accept that the Lord is pushing an elephant through the eye of a needle?"
So this is called faith. It is not a question of blindly believing. There is reason behind the belief. If Krsna can put a large tree within so many little seeds, is it so astounding that He is keeping all the planetary systems floating in space through His energy?
Although scientists may think that the planets are being held in space simply by nature alone, behind nature there is the Supreme Lord. Nature is acting under His guidance. As Sri Krsna states:
mayadhyaksena prakrtih
suyate sa-caracaram
hetunanena kaunteya
jagad viparivartate
"This material nature is working under My direction, O son of Kunti, and is producing all moving and unmoving beings. By its rule this manifestation is being created and annihilated again and again." (Bg. 9.10)
Mayadhyaksena means "under My supervision." Material nature cannot act so wonderfully unless the Lord's hand is behind it. We cannot give any example of material things automatically working. Matter is inert, and without the spiritual touch there is no possibility of its acting. Matter cannot act independently or automatically. Machines may be very wonderfully constructed, but unless a man touches that machine, it cannot work. And what is that man? He is a spiritual spark. Without spiritual touch, nothing can move; therefore everything is resting on Krsna's impersonal energy. Krsna's energy is impersonal, but He is a person. We often hear of persons performing wonderful actions, yet despite their energetic accomplishments, they still remain persons. If this is possible for human beings, why isn't it possible for the Supreme Lord? We are all persons, but we are all dependent upon Krsna, the Supreme Person.
We have often seen pictures of Atlas, a stout man bearing a large planet on his shoulders and struggling very hard to hold it up. We may think that because Krsna is maintaining the universe, He is struggling under its burden like Atlas. But this is not the case.