ISKCON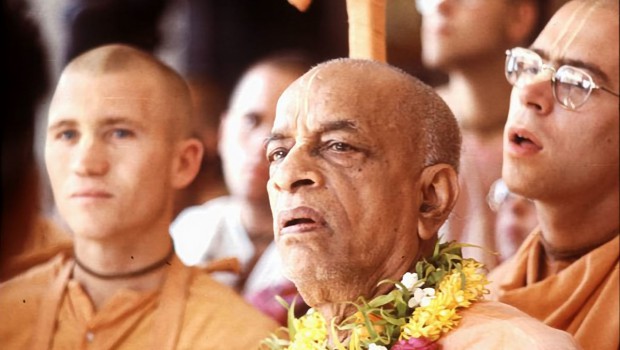 Published on May 13th, 2001 | by
0
The Hare Krishna Youth–Future Preachers
The Hare Krishna Youth (HKY) are a group of Vaishnava youth, gurukulis, and other young devotees who are trying to fulfill the wishes of our spiritual father, A.C. Bhaktivedanta Swami Srila Prabhupada. Srila Prabhupada knew that his disciples were not going to be able to manage the movement forever. Sooner or later they were going to have to train the second generation of devotees, the younger devotees, to prepare them to
The goal of the HKY is to utilize the knowledge of the senior devotees to train the younger devotees. The senior devotees will train us in different areas of Krishna Consciousness, that each one of us is interested in, utilizing the many talents of the senior devotees. This will help us to eventually take the responsibility of leadership in the movement. That was Srila Prabhupada's wish. He hoped that this movement would last forever and that it be spread to every town and village. He was able to build a great foundation for us to work from. He has left us everything that we need to conquer and flood the world with Krishna Consciousness. We want to please Srila Prabhupada by fulfilling this goal. Personally, I feel that if I don't please Srila Prabhupada then my life is useless. There are people in the world that are completely lost without Krishna. Wars are being fought, religions are becoming corrupt, people are starving, and some people are just starving for love in their life. What type of love though? They need Krishna! Who is going to give them that treasure? The people aren't going to come on their own, so we must attract them to Srila Prabhupada who will be able to speak to them through his books. He is the preacher for all time. Srila Prabhupada is waiting to preach, now all we need to do is listen to him and share him with the world.
The Hare Krishna Youth is seeking support from everyone to support, assist, and guide us in Srila Prabhupada's mission and eventually to open the doors for us to take on the responsibility of leading this movement into the future.
We are trying to fulfill his wish of us being the "future preachers" of his great movement. This is the structure of the HKY. We have advisors that help us and support us. Then we have all the devotees that are eager to serve in the mission of Sri Caitanya Mahaprabhu, according to their talents. Srila Prabhupada was so compassionate and merciful. When he knew someone that wanted to paint he would have them paint for Krishna.
When he met George Harrison he had him sing about Krishna. Srila Prabhupada once said in Los Angeles on Feb. 10, 1975 in the BBT warehouse that
"Whatever talent one has got…these are also acquired after austerity. It is not ordinary thing. So everything should be employed to describe Uttamasloka, Krsna. Krsna is Caitanya Mahaprabhu's pastime. We can over flood. Just like you can over flood with this literature, we can over flood…this is art. Art, music, everything we can utilize. In any way one is addicted- let him eat only, let him sing only, let him paint only, let him dance only- we have got everything. That is Krishna Consciousness."
Similarly the HKY is encouraging gurukulis, devotees born in the movement, and other young devotees to find their talents and turn them toward serving Krishna. In this way we use this philosophy in Krishna's service to fulfill the mission. Sending out devotees to spread the word and propagate Krsna's name is the only way that we will be able to continue the philosophy of Srila Prabhupada.
Through the proper guidance of Srila Prabhupada's devotees we will succeed in fulfilling the words of Srila Prabhupada, that we, the HKY are the "future preachers" of the movement. Jai Srila Prabhupada!
If you would like to learn more about the HKY and its activities please contact the HKY. To help fulfill Srila Prabhupada's vision you can sponsor the HKY activities and project by sending checks payable to "HKY Inc." at:
Hare Krishna Youth