Bhagavad-gita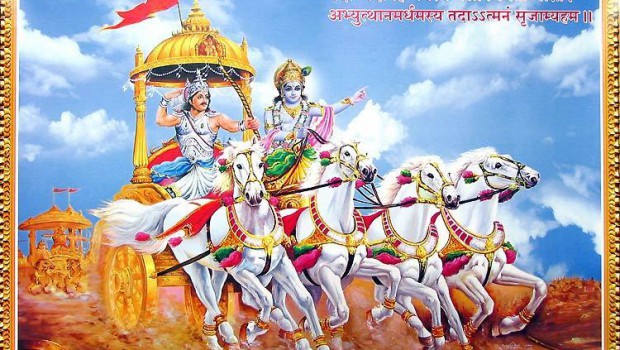 Published on December 30th, 2008 | by Madhudvisa dasa | Full size image
108
Welcome to Krishna Connect's Bhagavad Gita Introduction
Although Bhagavad-gita was spoken 5,000 years ago it is a timeless book and everything spoken by Krishna to Arjuna is still completely relevant in today's world.
Bhagavad-gita was spoken on a battlefield. And we, in today's modern world, are also on a different kind of battlefield. In Krishna Connect we will discover how to use the battlefield knowledge Krishna gives Arjuna to our advantage in our day-to-day lives.
Prepare for the Adventure…
I will send you the first Krishna Connect newsletter in a day or two. We are going to start by trying to understand the soul and how it is different from the body.
Constantly, since birth, we have been educated to think if we can satisfy our senses we will be happy. Practically everyone around us is working on this principle. "If I get more money I will be happy," "If I find a nice girl or boy I will be happy" and so on. But this is a false idea. Real happiness does not come from satisfying the senses of the body. Why this is so and how we can get real happiness will be revealed in the next issue of Krishna Connect.
We will explore many interesting topics over the next few weeks. I would like to send you a very short email like this one every few days and I am requesting you to please find a few minutes out of your busy life to read these emails.
Everything we will discuss will be based on Bhagavad-gita As It Is. You will get a lot more out of this if you have your own copy. To make it easy for you to get your own copy of the Gita I have bundled together all the books and a DVD we will be using on Krishna Connect, a total value of more than $40, for only $14.95.
This is a limited time special offer for Krishna Connect subscribers. Please take advantage of this and place your order now by Clicking on This Link.
Chant Hare Krishna and be happy!
Madhudvisa dasa