Prabhupada Memories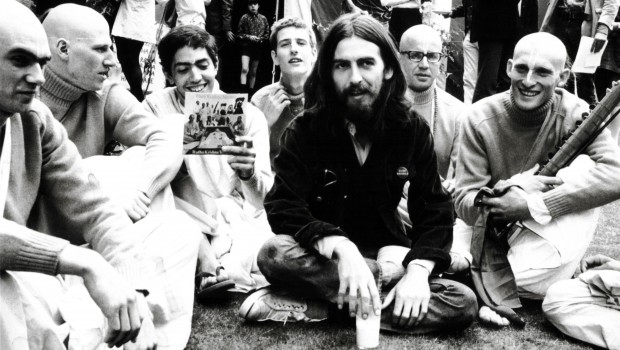 Published on June 21st, 2002 | by
1
Chant and Be Happy–1960's Record Produced by George Harrison Re-released on CD.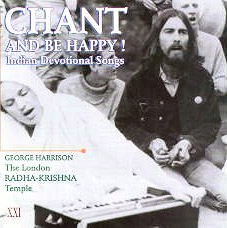 During the now celebrated summer of 1969, prior to the dissolution of the most famous band in the world – The Beatles, George Harrison produced the Hare Krishna Mantra single with the members of the London Radha-Krishna Temple. After reaching No. 1 on the radio charts in Europe and Asia, this mantra became known to everyone, especially in England where the BBC presented the devotees four times on their then biggest
Hare Krsna,
Last time we showed this ad on the site, we ran out of CDs within a very short time. As a result, many of you could not obtain a copy. Good news! We just received another hundred CDs, so please do not delay in placing your order!
Here is a re-release of this Apple classic, a recording which is part of the unique history of the sixties, of the Peace & Love movement and the spreading of the International Society for Krishna Consciousness.
This new edition, now titled CHANT AND BE HAPPY, offers something more: a never published before live conversation between George Harrison, John Lennon, Yoko Ono and Shrila Prabhupada, the founder-acharya of the Hare Krishna Movement. This meeting took place in September 1969 and was recorded at John Lennon's house in England.
More than 30 years later, this recording is still ever fresh and sounds wonderful, thanks to the expert digital mastering. Only few hundreds of copies are available and you can purchase it for only $15 US (handling and mailing included).
To get your own copy, Order here