Hearing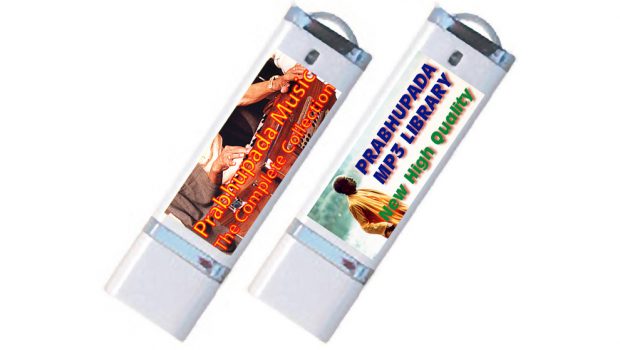 Published on March 14th, 2017 | by Madhudvisa dasa
11
Hearing from Srila Prabhupada is Essential
This hearing process is very important. Lord Caitanya, who preached Krishna consciousness in the modern world, gave great stress to hearing because if the common man simply hears from authoritative sources, he can progress, especially, according to Lord Caitanya, if he hears the transcendental vibration Hare Krishna, Hare Krishna, Krishna Krishna, Hare Hare/Hare Rama, Hare Rama, Rama Rama, Hare Hare.
It is stated, therefore, that all men should take advantage of hearing from realized souls and gradually become able to understand everything. The worship of the Supreme Lord will then undoubtedly take place.
Lord Caitanya has said that in this age no one needs to change his position, but one should give up the endeavor to understand the Absolute Truth by speculative reasoning. One should learn to become the servant of those who are in knowledge of the Supreme Lord.
If one is fortunate enough to take shelter of a pure devotee, hear from him about self-realization and follow in his footsteps, he will be gradually elevated to the position of a pure devotee. In this verse particularly the process of hearing is strongly recommended, and this is very appropriate.
Although the common man is often not as capable as so-called philosophers, faithful hearing from an authoritative person will help one transcend this material existence and go back to Godhead, back to home. (http://prabhupadabooks.com/bg/13/26)
To make it easy for you to hear from Srila Prabhupada, a pure devotee of Krishna, we have released USB sticks containing the complete collection of Prabhupada Kirtans, Bhajans and purports and his complete collection of Classes, Conversations, Morning Walks, Press Conferences, Interviews, etc.
Srila Prabhupada so much stressed on the importance of hearing, he was very careful to make sure all his classes and conversations were recorded. So please get these supremely valuable recordings of the transcendtal nectar coming from the lips of His Divine Grace A.C. Bhaktivedanta Swami Prabhupada, and hear from Srila Prabhupada and become a pure devotee of Krishna yourself.