Religion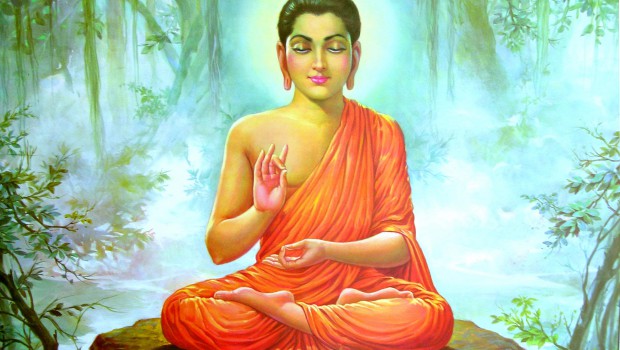 Letter to a Buddhist about his "empty mind" philosophy
We know, however, there is no happiness in the material word. Happiness is experienced in our relationship with Krishna, and our relationship with the other devotees who are also serving Krishna. When we can please Krishna that is real happiness. And that happiness is unending and unlimited. That is real happiness.
Dear Brian
Hare Krishna! All glories to Srila Prabhupada!
I apologize for my bluntness with you over this letter. Please forgive me for that. I am trying to respond to it now for you
Thanks again for your last message.  It's funny cause we really do agree very much on so much.  I completely agree with what you say about freeing ourselves from the trap of just sensory attatchments.  Just know that I am in complete agreement with that and your expalanation of making our real mission developing spiritually instead of just working for sensory and ego gratification.  Some of the points I made were a bit lost I think by the way you responded, just a little bit but I think that you didn't understand some of what I was saying.
Yes. It is very important to control our senses. Otherwise our senses will control us. So we have some practical regulations to control our senses. It is alright to say "it is a good idea." But how are you going to do it practically? At every moment our senses are pulling at us and the tendency is there to try and satisfy them with so many things like nice food, beautiful sights, sex, etc. And when we are frustrated in our sense gratification, when we can not get what we want to satisfy our senses, then the tendency is to turn to some sort of intoxication to "kill the pain."
So how to get out of this cycle of desiring sense gratification and frustration when we don't get it or when it doesn't live up to our expectations?
Our way is very practical and positive. We try to always keep our senses fully engaged in Krishna consciousness 24 hours a day. We can keep our ears engaged in Krishna consciousness by hearing the chanting of the Hare Krishna mantra, we can keep our tongue engaged in Krishna consciousness by chanting Hare Krishna and eating Krishna prasadam… We can keep our eyes engaged in Krishna consciousness by seeing the beautiful form of Krishna. We can keep our mind and intelligence engaged in Krishna consciousness by reading the books about Krishna and pondering their meaning…
In this way we can fill our life with Krishna activity and we actually enjoy a higher taste. Something better than material sense gratification. And in this way, automatically we give up the materialistic, hedonistic way of life and develop all the spiritual, godly qualities.
But without this positive, practical program of devotional service in Krishna consciousness it is very difficult, practically impossible, to stop working for sense and ego gratification.
If you study your Buddhist friends carefully and honestly I think you will find that underneath it all they are still working for sense and ego gratification. It may be a little more subtle than the guys dancing in the rave parties in NYC. But the same desire for sense and ego gratification is there.
In Krishna consciousness we replace this desire to satisfy our own senses with the desire to satisfy Krishna's senses. Instead of working for our own pleasure, we work for Krishna's pleasure. And because we are all a part and parcel of Krishna, when Krishna is pleased we are automatically pleased. So actually it is not that we go without sense gratification. We cook nice food and offer it to Krishna and after Krishna eats we eat His Prasadam so we enjoy eating nice food. But the food has first been enjoyed by Krishna…
So the real–and only way–to be happy is to make Krishna happy. Because we are all parts and parcels of Krishna and when Krishna is happy all the parts and parcels are also happy. It is like supplying water to the tree. If you supply water to the root of the tree automatically the whole tree, all the branches, leaves, flowers, etc. are automatically satisfied.
So we can be satisfied only if we satisfy Krishna. If we try and satisfy ourselves separately from Krishna that will always end in frustration. We are like one of the leaves on the tree. If we want to nourish that leaf then we can not pour water on the leaf to do that. We have to pour the water on the root of the tree then automatically all the leaves will be nourished. So Krishna is like the root of the entire creation. If we can satisfy Krishna the entire creation can be satisfied. So the best thing we can do for the entire world, the entire creation, is to satisfy Krishna…
Of course God is always there with us in our hearts, I was saying that we just miss that completely cause our mind/senses obscure them, of course, god is there, God is everywhere and there is no where God is not, especially our hearts.  I agree with you on that.-Of course.
You said that everyone is present already and that is one of the points I disagree with, in Zen/Tantric Buddhism it is understood that we are not present, yes our body is here but our mind is everywhere cause our senses are everywhere.  Let me be more specific with what presence is, real true Presence in the Zen way means Deep identification with the Atman unencumbered by the senses and thoughts just Transadental Being.  When the mind is still the deepest Transadental Bliss infuses us.  All thought is still a concept and mental modification of REALITY (nirvana) so we desire that Consciousness.  The only way to touch the deepest reaches of Nirvana is by a deep stillness.  Forget my novice explanations, I will quote enlightened buddhist master Rama:
No. I like your explanations. But we have talked about this stillness before. You just can not do it. Not in West Hollywood! It is not a very still place.
Krishna gives the same instruction to Arjuna in the Bhagavad-gita. He tells Arjuna to "make the mind still." But Arjuna is a fighter, a King, with so many responsibilities. He says to Krishna: "My mind is restless and unsteady, to make my mind still is more difficult than controlling the wind."  So Arjuna said he could not practice the Hatha Yoga system Krishna was instructing him in. This Hatha Yoga is something like what you are talking about. Making the mind still and seeing God within. But there are so many prerequisites for such a process. I would strongly recommend you read the sixth chapter of the Bhagavad-gita As It Is and you can see for yourself Krishna instructing Arjuna in this Hatha Yoga and Arjuna's complete inability to practice it. But at the end of the sixth chapter Krishna tells Arjuna: "And of all yogis, he who always abides in Me with great faith, worshipping Me in transcendental loving service, is most intimately united with Me in yoga and is the highest of all." So the idea is one who is always engaged in Krishna's service is the best yogi. Krishna goes on to instruct Arjuna to fight for Him. And that fighting is, for Arjuna, the best yoga. For it is Krishna's desire that Arjuna fight, so Arjuna's service to Krishna is fighting–and that is pleasing to Krishna–so Arjuna is the best yogi.
So it is not actually necessary–nor is it possible–to make the mind void. Rather if we can always engage our mind and our senses, our whole being, in the service of Krishna, then we will be the greatest yogis…
                          Tantric Buddhist Yoga is a pathway a person can follow to enlightenment.
                          Through the tantric practices you  can unite your consciousness with the  eternal bliss and extasy of nirvana and rise above the limited conditions of pleasure and pain, success and failure, happiness and sorrow, that all the countless unenlightened beings in creation are slaves to…….When you draw your happiness each day from the endless awareness of Nirvana you are no longer a slave to fortune.  When pleasant experiences come your way, you can enjoy them.  Bu if pain and misfortune befall you, you can rise above them and remain unaffected.  The bliss and ectasy of nirvana will lift you far above the transient sorrows of both life and death……Above the clouds, the sun is always shining…..in much the same way, if you derive your happiness from the events that you have in this physical world, and from the emotions and feelings they generate withen your mind, you are a slave to the weather of events.  ……………. RAMA
So, that was buddhist Master Rama describing the process.  He goes on to say………
But Rama is recommending "enjoying" the "pleasant" things in the material world and tolerating the unpleasant. Krishna also says: "The non-permanent appearance of happiness and distress, and their disappearance in due course, are like the appearance and disappearance of winter and summer seasons. They arise from sense perception and one must learn to tolerate them without being disturbed." So it is in a way similar to Rama's thoughts. But Krishna recommends that we become transcendental to both happiness and distress as both happiness and distress are temporary. If we try to tolerate the distress and enjoy the "happiness" as Rama recommends we will not be in a peaceful condition at all. When we are "suffering" we will actually be suffering, waiting for the time the "happiness" will come which we can enjoy.
This is very different from the position of a devotee of Krishna. He sees everything in the material world as temporary, so any attachment to something which is temporary will ultimately cause suffering. So if as Rama suggests we "enjoy" the "happiness" of the material world we will become attached to that "happiness" and because it is temporary, when there is no more "happiness" we will lament for the "happiness" we have lost and hanker for more "happiness" in the future.
So this business of lamenting for things we have lost and hankering for things we do not have is the business of people in material consciousness. And this problem of lamenting and hankering will not be solved by Rama's advice. His followers will remain lamenting for the happiness they have lost and hankering after more happiness in the future. Because he is instructing that there is happiness in the material world and when that happiness comes they should enjoy it…
We know, however, there is no happiness in the material word. Happiness is experienced in our relationship with Krishna, and our relationship with the other devotees who are also serving Krishna. When we can please Krishna that is real happiness. And that happiness is unending and unlimited. That is real happiness. If one is in this consciousness he may appear to be within the material world but he is completely transcendental to the world. He is not at all affected by the so-called happiness and distress of the material world. He does not "enjoy" in a "happy" situation nor does he "suffer" in a difficult situation. He is completely transcendental. He is always enjoying great bliss on the transcendental platform serving Krishna.
Enlightenment is the perfect awareness of life without any mental modification.  It is transparent existance:  to experience enlightenment, to merge your mind with the essence of the cosmos, Is to become ecstasy without beginning or end……….Your personality identifies itself with your physical body:  It believes that it came into existanse at the time of your physical birth, and it will cease to exist at the time of your physical death…. You have another body that is made up of eterenal Light that cannot be born and cannot die!…..Sit in meditation until your mind becomes empty..without thought and the winds of counciousness will blow visions of radiant worlds of light before your inner eyes.
The words are very nice. But, as I have said, it is not possible for you, in West Hollywood, to sit in meditation and make your mind empty. Also it is not possible to keep your mind empty. As soon as you stop meditation there will be so much nonsense back there to fill up your mind. So there is no practical application to Rama's advice. Have you ever meet anyone with an "empty mind?" It is not possible. The nature of life is activity, and if one is active one's mind will not be empty. It is not natural to be inactive or to have an empty mind. Even if one can for a few minutes empty his mind and keep himself inactive it is an unnatural position and can not be maintained for any length of time.
There are actually real yogis who practice this hatha yoga meditation in India and they can get some wonderful results from it. But it has to be practiced in a secluded, sacred place away from materialistic persons and away from all the distractions of Hollywood… And it is a full-time job, 24 hours a day, 7 days a week, for a lifetime… You can not do it in 10 minutes a day, this is just a cheating process.
Now this state that he describes is real true Presence.  That is what is being here NOW.  But this cannot be understood very well by the mind, that is why this meditation is so important.  I know you disagree and quote all the problems with meditation but if put into practice you will understand that in addition to chanting (I think chanting is GREAT too!)it brings us to that Enlightened state.  Why?  Because YOU CANT GET THERE WITH THE MIND, THE MIND NEEDS TO BE TRANSENDED!  That means all mental concepts–ALL!!  It is being in the heart of the universe!!!!! 
You misunderstand chanting. Chanting is not done with the mind. Chanting is done with the tongue and HEARD with the ear. This Hare Krishna mantra is not an ordinary sound vibration of the material world. It is descending from the spiritual world. It is Krishna in the form, incarnation, of transcendental sound. It has nothing to do with the mind. In fact, in this age, the chanting of there Hare Krishna maha mantra is the only way to actually control the mind. It transfers the consciousness way beyond this material world to the transcendental world. But this has to be experienced. Otherwise you can not understand what it is. And you can not experience the power of the Hare Krishna maha-mantra without following the proper process. So one has to agree to chant the mantra and follow the regulative principles and engage in serving Krishna under the direction of the bona fide spiritual master. And in this way one can taste the transcendental bliss of real spiritual life…
Of course this is a more impersonal philosophy that I know you reject.  I respect that, all I can say is that it works for me and can be employed even in KC.  Although it requires finding time for complete silence, not just only chanting–both is better.  I know you're going to say that it is very, hard to meditate in this age and I completely agree.  It is a fact that Rama also tells people.  That is why it is important nevertheless to have a good technique and meditate regularly with an Enlightened one or at least be very focused when alone.  But success in meditation can be achieved for sure, it just requires a lot of discipline, more than hundreds of years ago, due to all the restlessness of the earth.
Chanting is also powerful.  I agree that it has a cosmic power to it–no question.  This is something that must be experienced and I cannot really "make" you understand, that would be impossible.  Just like you always insist people must chant to have their hearts purified, how they must just try it, that is the same way all this works.
I also know you will say that it is impossible to silence thoughts.  yes and no.  Of course throughout the whole day it is impossible, but for periods of meditation it is very possible.  There are millions of people that can attest to that!  No mystery there at all.   When you can be still for even 10 min.  You purify yourself with Ananda.  It must be experienced to fully understand it.
Real Spritual life is not something that "millions of people" have experienced or "can attest to." Most people are not really interested in real spiritual life at all. It is a very rare soul who is truely interested. Most are interested in happiness in the material world and they use this meditation as some sort of "stress-control" to help them "cope" in the material world. They have absolutely no intention of dedicating their life to it. No. Their life is dedicated to something else. You, for example. Your life is dedicate to becoming a great actor, to meeting a nice person you can share your life with, to "acheiving something" in the world, etc. And you think this meditation may help you achieve your goals. However, a real devotee of Krishna, has serving Krishna, pleasing Krishna, as the ONLY purpose in his life. Nothing else is important to him and everything he does is motivated by one reason only: how to please Krishna and how to please his spiritual master. That IS his life. He has no other life… He is a real transcendentalist, and he can have some taste of what it is to actually be completely transcendental to everything, both "happiness" and "distress" in this world…
So no, people are not at all Present in the real here and now.  Just a superfical, ego state is what most of us live in.
I hope this has been helpful.  I would be curious to see what your views are on this, although this is something that can't be debated without personal experience on your part but we can still talk about it a bit.
Brian
Real spiritual life is not something one can achieve in 10 minutes a day. One has to dedicate his whole life, his whole energy, his whole being to it. That is why there are not many real spiritual people. "Such a great soul is very rare." But it is best to become one of those rare souls for they are the only happy ones. Your current "spiritual" path will not lead you to the real eternal transcendental bliss our souls are hankering after. Real pleasure comes from relationships with others. And the relationships we have with others in this material world are simply perverted reflections of the real transcendental relationships we have with Krishna and His devotees in the spiritual world… So without that spiritual, personal relationship you will never find the bliss you are looking for and will always end up looking for it in this temporary world… And that will always end in frustration…
Looking forward to hearing from you.
Chant Hare Krishna and be happy!
Madhudvisa dasa