Terrorism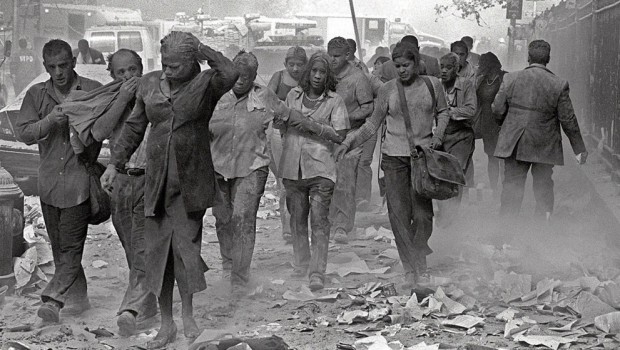 Published on September 11th, 2001 | by
0
New York World Trade Center Bombing
New York is now in a state of shock. As far as we are aware all the devotees in New York have escaped any injury from the bombing.
Kapindra Swami is out in Tompkins Square Park chanting Hare Krishna and distributing Prasadam [food offered to Krishna] and we have had reports from a number of devotees who work in or near the World Trade Center who today somehow or other missed the disaster.
Report from Ramdasa
Ramdas has a computer business across the street from the WTC. Every year his mother and sister come from Bangalore in India to visit him.
He lives in Jersey and travels to Manhattan every day taking his mother and sister with him and they spend all day shopping in the WTC. Today, for some strange reason, he decided to take them to Maceys instead.
He went to office and was going to the bank in the WTC but just as he was leaving he was warned that there was some problem and he returned to his office just in time to see the second plane crash into the towers.
He walked uptown to Brahmabuta\'s house and by the time he got there he was covered head to foot with ash.
Report from Locanananda Prabhu:
Haribol, Prabhu — I work a few blocks from the WTC and I spend quite a bit of time there. Fortunately, I was running a little late this morning and train service to Manhattan was suspended while I was still in the subway. I had to walk home five miles and had to wear a surgical mask because it was hard to breathe with all of the ash in the air.
Still, sankirtana must go on, and I'll be seeing you all Saturday night in Times Square.
Report from Madhusudana Prabhu:
Yes, we are all OK so far. We are about 2 miles from the World Trade Center which has been beltching smoke since 8.45am. I say so far, because there is a fear that there may have been biological weapons in the explosions, anthrax etc. The doctors are advising anyone who comes down with flue symptoms within the next 36 hours to see a doctor immeadiately. I am planning on staying inside and chanting Hare Krishna today as it is chaotic on the streets, though in this area where we live things seem calm.