Festivals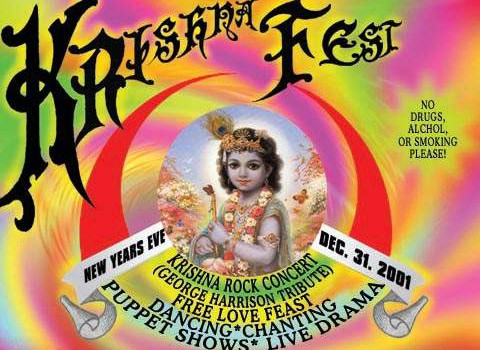 Published on December 16th, 2001 | by
0
ROCK CONCERT – TRIBUTE to George Harrison
This will be part of the Hare Krishna Youth Berkeley HARE KRISHNA NEW YEARS EVE FEST!!!!
Rock Concert will be a tribute to George Harrison, so a few of his songs will be performed and another song dedicated for him. Plus other hits will be performed.
Their will a Feast, Play (Drama), Puppet shows, multimedia shows (offerings to Srila Prabhupada and Bhagavad Gita Presentations), Kirtana's, Arati's, Children's Activities, games, and more!!!
Program is on December 31st, Monday Night, Beginning on 4pm
@
The ISKCON of Berkeley (New Jagannatha Puri Dham) Temple!
2334 Stuart St. Berkeley, CA 94703
Sponsored by the Hare Krishna Youth Inc. (HKY)