Book Distribution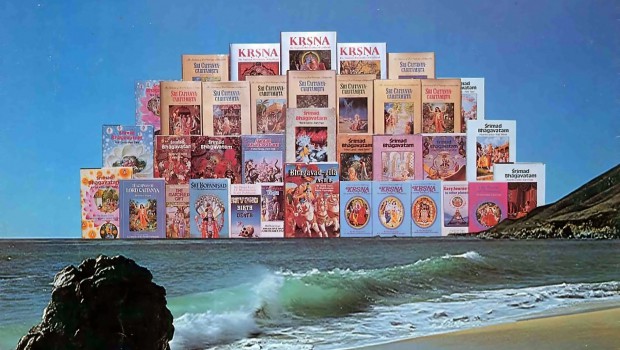 THE MISSION — Distribute Prabhupada's Books!

Today it will begin. We will rise and gather together. Greater than the sun we will use our force to unite and spread. Use our strength to overcome weakness, use our intelligence to overcome illusion, use our integrity to overcome any obstacles that stand in our path.
His Divine Grace A.C. Bhaktivedanta Swami Srila Prabhupada gave us the world and now it is our duty to make His empire the future. Do not sit there wading in you own mind. Stand up and distribute His books. Make the difference! Tell your friends! Tell your teachers! Tell the person next to you and every human on the face of this earth! Tell the world how you feel! Tell them why you can't sleep at night, that every time you read the "Bhagavad-Gita As It Is", you feel stronger then fifty million elephants and more courageous than fifty million tigers!
It is up to us! A mind is more powerful then it is possible to comprehend. What you can "think" can become reality! Stop and listen carefully to powerful leaders who once said, "The empires of the future are the empires of the mind." Sir Winston Churchill. Srila Prabhupada lit a flame and now we shall add to the fire. ".We shall over-flood the market with Krishna conscious literature. That will create our prestige, and being cheap distribution, many people will learn our philosophy." A.C. Bhaktivedanta Swami Srila Prabhupada
It will be known, to those of you who read this: that nothing can stop us! Nothing can break us! Nothing can hinder the flame that was lit so bright. And that any words that are used to make us confused will not be understood when they are spoken. The wise men of the world will remind us once again that victory is more agreeable than defeat, but no less difficult! So make the stand, read the books, and distribute the bright flame of knowledge!
You are a part of the Hare Krishna Youth and together we are distributing the books for more inspiration on "SRILA PRABHUPADA'S MISSION"!