ISKCON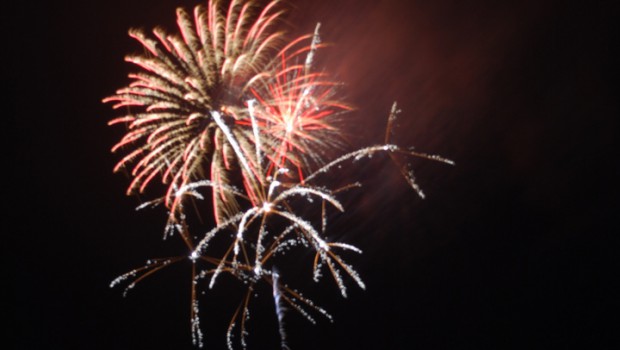 Published on July 7th, 2002 | by
0
Dancing for Krishna on Independence Day!

This year on the 4th of July, the Hare Krishna Youth and a few devotees at ISKCON Berkeley, set out for harinama. We traveled by foot and sung the Maha-Mantra down a mile stretch where a few thousand people walked towards the Berkeley marina to watch the fire works on America's Independence Day celebration.
The people were getting ready to enjoy themselves with barbeques, drinking alcohol, and carousing.
They were ready to forget about America's current terrorism situation by having pure fun in anyway they could. The sun journeyed towards the horizon as we reached the marina. They set up a huge festival like area where people came with their weird looking contraptions, a few children's rides, Berkeley's Avant-garde scene with their drums and multicultural clothing, stinking dead animals on the grill, and a feeling of temporary happiness in the air.
As we got closer to the waterfront a drummer followed, brining a bass to our chanting. We reached our final dancing ground and Suddanihidi Dasa began to lead the kirtan. He started slowly and everyone began to join in. His kirtan was like boiling a pot of water where the people were like the molecules dancing around as the water heated. We opened the circle where the devotees gathered and began to dance with the people who crowded around. The Indian community joined in the dance.
The Mexican kids loved it and began to dance like they were in a nightclub. Soon we had at least sixty people other than ourselves, dancing to the Maha-Mantra. I have never seen so many people dancing to the Holy name before. The kirtan became the band and the people grooved, danced, and began to become enthralled with the scene.
Dusk fell on us as the kirtan began to roar. People began to holler and shout "Krishna . . .Krishna!" as they twirled around in circles. The dark blue sky became the ceiling as Krishna's name filled the air. The fireworks cracked in the sky and the people shouted and cheered. After the fireworks, we chanted our way home and felt that this was the most successful harinama we had ever seen. Please go to http://www.hkyonline.com and distribute Srila Prabhupada's books to all the fallen souls. Hare Krishna!