ISKCON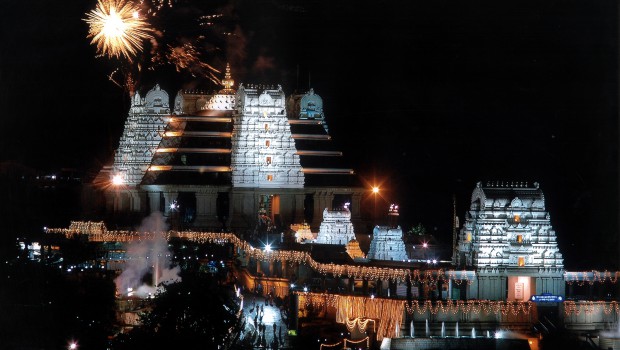 Published on September 20th, 2002 | by
4
Supreme Court Throws Out GBC Appeal
The Bangalore High Court in a landmark judgement declared that ISKCON Bangalore and its associated properties were a legally distinct entity. However, the GBC forces, led by ISKCON Mumbai, realising the significance of the judgement, decided to appeal to the highest court in the land, the Supreme Court of India, to try and get the judgement reversed.
buy trazodone

We are pleased to report that the appeal was not entertained, and instead the
"Bangalore: A Supreme Court bench, comprising Justice V N Khare and Justice Ashok Bhan, disposed of a special leave petition filed by ISKCON-Mumbai against an order restraining them from interfering with the affairs of ISKCON-Bangalore, an ISKCON press release said. While disposing of the petition, the bench refused to interfere with the order of the Karnataka High Court, passed by Justice Farooq, in favour of ISKCON-Bangalore, according to a release from ISKCON-Bangalore." (New Indian Express, 12th September, 2002)
"Bangalore: The Supreme Court disposed of a special leave petition filed by ISKCON Mumbai against the order restraining it from interfering with the affairs of ISKCON Bangalore. The court refused to interfere with the Karanataka High Court order in favour of ISKCON Bangalore.
buy prednisone

However, the apex court directed the plaintiff not to alientate immovable and movable properties till disposal of the suit." (Times of India, 12th Septemeber, 2002)
What this means is that the GBC has failed now both in the High court and the Supreme Court to dislodge ISKCON Bangalore's position as being a legally distinct entity.
The Supreme court is the highest court in the land, and hence there is no further right of appeal against its order available to the GBC.
buy clomiphene

Thus on the ground it is business as usual for ISKCON Bangalore as it continues to establish Srila Prabhupada's ISKCON, and it is able to do this now with the full weight of legal protection from the country's courts.
Satyam Vijayate! Truth will always prevail!