Reincarnation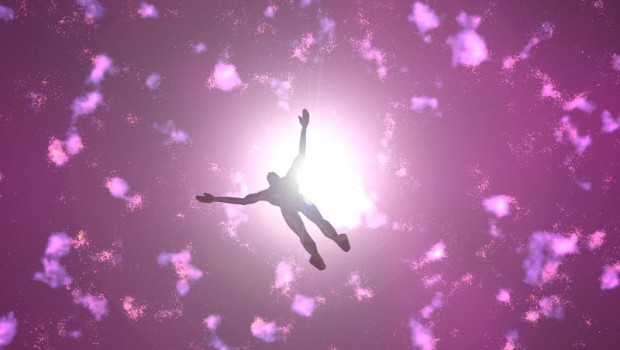 Published on October 16th, 2022 | by Madhudvisa dasa
15
The Soul and Reincarnation. Letter to a Christian.
As the embodied soul continually passes in this body, from boyhood to youth to old age, the soul similarly passes into another body at death. The self-realized soul is not bewildered by such a change.
Dear John,
Hello, Hare Krishna. Thanks for the letter and this time I can understand what you are saying better. I just want to say that I was brought up as a Christian by very good Christian parents and I always believed in God, the Bible and Lord Jesus Christ. And I still do. I never considered that I gave up being a Christian as when I studied the philosophy of Krishna consciousness I found it was the same philosophy Jesus was preaching, only in a different language and presented in a different cultural background.
I very much appreciate the idea that man is made in the image of God. We completely agree with that. Our form is made in the image of God's form. So God has two hands, two legs, etc. The difference between His form and our form in the material world is He is eternally youthful, full of knowledge and full of bliss, whereas in the material world our material bodies are temporary [getting old and dying], full of ignorance and full of anxiety. But we do have an original spiritual body, which is currently covered by this material body. And that spiritual body has the same qualities as God's body [eternally youthful, full of knowledge and full of pleasure]
(p>Although your letter is easier for me to understand than before you have introduced another aspect of the Christian philosophy that always made me uncomfortable–That some of your Christian friends think the animals have souls, but not human souls, but you don't think so, because it is confusing, but if I like I can think like that… It's not nice to my logical brain. I used to work as a computer systems analyst and was trained up in "logical" thinking where everything is neatly explained. But this explanation is not at all 'neat.'
I was greatly relieved when I read the Bhagavad-gita and other Vedic scriptures and found a very 'neat' and logical philosophy that was not at all in conflict with what Jesus teaches in the Bible. As in Christianity where there are many different groups, also in India there are many different groups of followers of the Vedas, and they have slightly differing understandings on certain philosophical points also. But they all completely agree on all the basic points like the nature of the soul, karma, reincarnation, etc. It is because these things are so very clearly explained in the Bhagavad-gita by Krishna that no one disagrees with His explanations. I can give you quotes from the Vedic scriptures to back up every point:
"O son of Bharata, as the Sun alone illuminates this universe, so does the living entity [the soul], one within the body, illuminate the entire body by consciousness." [Bg. 13.34]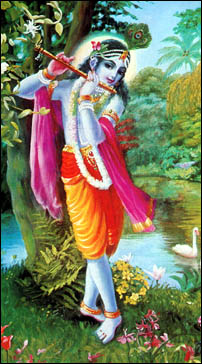 There are hundreds of verses so I will not put them all here, but the point is the science of the soul, reincarnation, karma, etc is clearly described in the Bhagavad-gita and other scriptures so there is no disagreement about the understanding of these points among ANY of the different spiritual groups in India. Even the Buddhists, although the conclusion of their philosophy is vastly different from what Jesus taught or what Krishna taught, their understanding of the soul, reincarnation, karma, etc is IDENTICAL with ours.
So while Christians really can't agree on the nature of the soul, etc, ALL Eastern spiritual groups completely agree on these points. Although there is disagreement on some more subtle points, these basic principles are accepted by absolutely everyone.
I have sometimes thought about why this is so and I studied the development of the Christian philosophy at one time. It seems that most of the Christian philosophy and doctrines do not come from the Bible directly. There is a long string of philosophers who gradually developed the Christian philosophy starting with the Greeks before Christ: Socrates [who believed in reincarnation], Plato and Aristotle, then after Christ Plotinus then Origen who is considered the founder of formal Christian philosophy, then Augustine then Thomas Aquinas who compiled the entire church doctrine in "Summa Theologiae" which is the official philosophy of the Roman Catholic Church…
So all these philosophers [and others] gradually developed the Christian doctrine. Therefore it is largely "man-made" and as a result contains many faults and illogical contradictions.
The Vedic philosophy, however, was not constructed by philosophers. It comes straight from the Bhagavad-gita which was spoken personally by Krishna, the Supreme Personality of Godhead when He was physically present on this planet 5,000 years ago in India. It is standard, completely logical and perfect and EVERYONE in any field of Eastern spiritualism accepts it as the standard.
As for your question about souls in bacteria, etc. Yes there are souls in bacteria. It becomes a bit mind-blowing when you start to realize how many souls there are and therefore how fortunate we are to actually have the human form of life which we can use to reestablish our relationship with God and after leaving this body go back home, back to Godhead. That opportunity is only available in the human form of life. That is why the human form of life is so valuable and special.
So we, the person, are only one soul. Each body is occupied by one soul who is conscious of the entire body and generally the soul is present in the heart. But, as you have hinted at, the body contains many other living entities. Maybe every cell has a soul even. Things do get a little unclear [at least to me at the present moment] when one tries to determine exactly at what point there are souls. But certainly there is a soul in every bacteria…
And the quality of the soul in the bacteria and the quality of your soul and my soul is identical… It may seem hard to believe. But what differentiates you and me from the bacteria is only our consciousness. According to our consciousness we are awarded a particular type of body. That is the basic principle of reincarnation:
"Whatever state of being one remembers when he quits his body, O son of Kunti, that state he will atain without fail." [Bhagavad-gita 8.6]
So we are creating our own future. You find the same idea in the Bible, "What you sow, so shall you reap." If we elevate our consciousness to God consciousness and think of God at the time of death we will go to God. However if we degrade our consciousness and at the time of death are thinking just like an animal our next body will be an animals body. And the same soul can go down so low as the bacteria and so high as Lord Brahma who is the first living entity born in the universe and who supervises the running of the whole universe. The quality of the soul is always identical, it is only the consciousness of the particular living entity that determines whether he will be born as a worm or as a very well-placed human being.
The whole thing is probably a bit difficult to grasp and accept if you have not ever contemplated it before, but the more you find out about the Vedic philosophy the more you see how beautiful and perfect it is and how it so nicely explains everything in such a wonderfully logical and consistent way.
I would very much encourage you to read the Bhagavad-gita As It Is. It is a very famous book and has always been a great source of inspiration for thinkers, scholars, philosophers and anyone who reads it. You can read it at http://www.asitis.com and you can also download it there to read off-line as well. I guarantee you will get a lot of inspiration and strength from it. You don't have to give up being a Christian, you can understand God as a Christian, but if you read Bhagavad-gita you will get a better, more complete understanding of God.
You have been telling me that we are made in the form of God, but usually when I ask Christians what God looks like they tend to become confused. Do you know what God looks like?
As for your question, "How do you explain that your concept of the soul is not only immortal, but also able to reincarnate?" It is nicely described in Bhagavad Gita:
"As the embodied soul continually passes in this body, from boyhood to youth to old age, the soul similarly passes into another body at death. The self-realized soul is not bewildered by such a change." (Bg 2.13)
"That which pervades the entire body you should know to be indestructible. No one is able to destroy the imperishable soul." (Bg. 2.17)
"For the soul there is neither birth nor death at any time. He has not come into being, and will not come into being. He is unborn, eternal, ever-existing and primeval. He is not slain when the body is slain. (Bg. 2.20)
"As a person puts on new garments, giving up the old ones, the soul similarly accepts new material bodies, giving up the old and useless ones." (Bg. 2.22)
"The living entity in the material world carries his different conceptions of life from one body to another as the air carries aromas. Thus he takes one kind of body and again quits it to take another." (Bg. 2.18)
So you can see that the soul is eternal, therefore he existed before this body and will continue to exist after this body. His next body is determined by his consciousness at the time of leaving this body.
"Whatever state of being one remembers when he quits his body, O son of Kunti, that state he will atain without fail." [Bhagavad-gita 8.6]
So it is very logical. If one is God conscious at the time of death, he goes to God, if he is in animal consciousness he gets an animal's body, if he is in human consciousness he gets a human body, etc.
"Those who worship the demigods will take birth among the demigods, those who worship ghosts and spirits will take birth among such beings; those who worship ancestors go to the ancestors; and those who worship Me [Krishna, God] will live with Me." (Bg. 9.25)
So I would encourage you to read the Bhagavad-gita As It Is by the Founder-Acarya of the Hare Krishna movement, His Divine Grace A.C. Bhaktivedanta Swami Prabhupada and I am sure you will find it very interesting and enlivening. The second chapter describes the soul very well so if you are particularly interested in the soul that is the place to look.
Thanks for the letter. Looking forward to hear what you think and please check out the Bhagavad-gita as http://www.asitis.com
Chant Hare Krishna and be happy!
Madhudvisa dasa
From a discussion in the new Krishna.org ARTICLE COMMENTS SYSTEM