ISKCON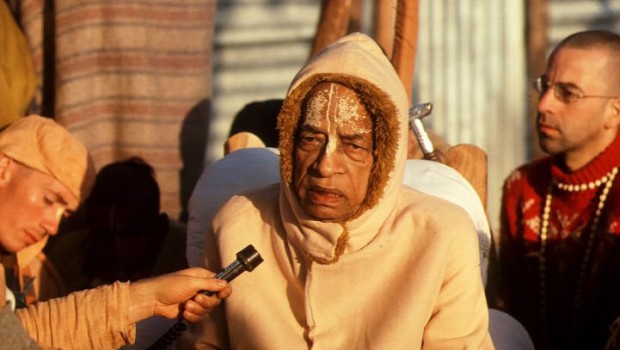 Published on March 4th, 2010 | by Prahlad-Nrsimha dasa
1
Petition to Release all the Prabhuapa Audio Recordings NOW!!

Please accept my humble obeisances, all glories to Srila Prabhupada!
The Bhaktivedanta Archives have had 33+ years now.
If the Archives release the audio as is NOW that will not stop them to continue to work the same way they are now in archiving, editing, labeling, etc it just means that the Audio will be available instead of locked up. And that is better for many reasons one is that if God forbid the Archives had a fire or some other type of natural disaster then due to the fact that the only copies of all this audio are only in the Archives, it would all be forever lost and then no one would ever have it. But if it is released in so many thousands of places, this is not a factor. As it says in the Bhaktivedanta Archives' own official mission statement in section 3 it clearly says: "At the Bhaktivedanta Archives we want to prevent something like this happening by making copies of everything we have, available to as many people as possible, in as many places as possible, around the world."
The Archives' goals of labeling and transcribing etc. could be attained much more efficiently when they freely release the audio for everyone's listening benefit. Then we can all work together as the family of devotees Prabhupada wanted us to be.
Everyone can, as they listen to the lectures, label them, organize and transcribe them on their own time, then send the results back to the Archives. In this way they won't have a small handful of devotees working, but they'll have thousands.
They say it's slow because they don't have enough money, yet they turn away so many devotees who have offered large amounts of money to help them in this work. I'm sorry, but these are the facts. You can read the multitudes of articles about this all over the internet by devotees who volunteered their time, money and resources, time and time again, but the Archives turned them away.
We're not against the Archives, we're 108% for them. We want them to do their service of releasing the audio. But they've been keeping the audio locked up for the last 33+ years. So we are trying to encourage them in their service. The idea is to release all Srila Prabhupada's audio now, and the Archives can then continue working on the audio at the same time other people are working on it. In the meantime all the devotees of the world can be relishing all these as of now unreleased transcendental sound vibrations.
Guru-mukha-padma-vakya, cittete koriya aikya,
ar na koriho mane asa:  My only wish is to have my consciousness purified by the words emanating
from his lotus mouth.
Please tell every one you can about this issue and encourage them to also sign this petition: http://www.petitiononline.com/vani/
If you want to read more on this subject, please see links below:
http://www.harekrsna.com/sun/editorials/12-06/editorials1000.htm
http://www.harekrsna.com/sun/editorials/01-10/editorials5648.htm
http://www.harekrsna.com/sun/editorials/02-10/editorials5707.htm
http://www.harekrsna.com/sun/editorials/02-10/editorials5736.htm
http://www.harekrsna.com/sun/editorials/02-10/editorials5755.htm
http://www.harekrsna.com/sun/editorials/02-10/editorials5774.htm
http://www.harekrsna.com/sun/editorials/02-10/editorials5775.htm