Audio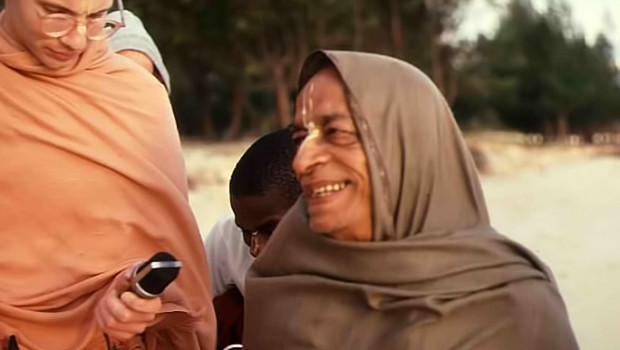 Srila Prabhupada Original Audio from 1974 Now Available
Bhaktivedanta Archives have just released the complete collection of all the original audio recordings of Srila Prabhupada they have from the year of 1974. This means now they have released all the unedited Prabhupada audio recordings from 1977, 1976, 1975 and now 1974.
They plan to complete releasing all the original Prabhupada recordings by Srila Prabhupada's disappearance day in 2016.
The difference between these new MP3 files and the previously released 'Prabhupada MP3 Audio Library' is in some cases in the previously released recordings classes were edited to fit on cassette tapes. So in many cases there is more audio available on the original recording than what was released. Also many recordings were never released at all.
So this new collection of original unedited Prabhupada recordings provides the complete versions of everything that has already been released plus a lot of new, never released material.
This includes unedited versions of all Srila Prabhupada's classes, morning walks, interviews and conversations plus a huge amount of previously unreleased Prabhupada audio and the quality is also very good.
It is very wonderful to hear the complete recordings and all the new never-before-released recordings.
You can listen to and download the 1974 Original Prabhupada audio from http://krishna.tv  The direct link is:
http://krishna.tv/index.php?jz_path=1974+Original+Audio&ext.html
You can also get a USB stick with all the Original Prabhupada audio files released so far (1974, 1975, 1976 and 1977). This is about 53 Gb of files and around 1500 hours or Prabhupada audio at:
http://krishnastore.com/original-prabhupada-audio-1974-1975-1976-and-1977-on-usb-drive-h-krishna-3163.html
Chant Hare Krishna and be happy!